AMA KC 2013 Annual Seminar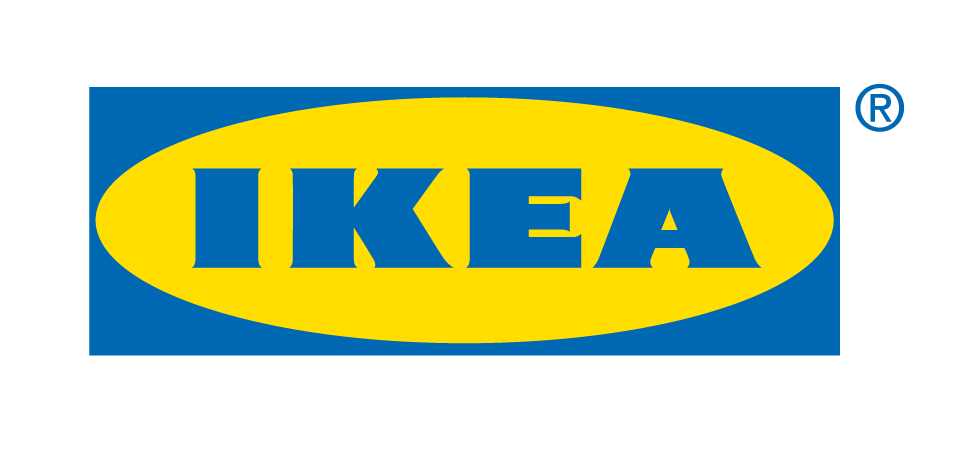 Wednesday November 6, 2013
11901 Wornall Rd
Map and Directions | Register
Description:
IKEA AND THE PATH TO PURCHASE
Wednesday November 6, 2013 8:00 am to 12:00 pm
8:00 am – ?8:45 am Breakfast and Networking
9:00 am – 12:00 pm Seminar and Q&A
12:15 pm – 1:15 pm Collegiate Event with LandaJob
Following the seminar, an?event will be held for college students called ?Communicate-Circulate-Convince and Close.? Kathryn Lorenzen and Rebecca Schwartz with LandaJob will provide valuable tips to college students on how to ramp up your job search in seeking employment. Lunch will be provided.
Click here for more information on this fantastic Collegiate Event!
Avila University
11901 Wornall Rd
Goppert Theatre (Parking is free but limited. Carpooling is strongly encouraged!)
Kansas City, Missouri
Special "Early Bird Gift" for AMA KC Members!
All Attendees who register and pay by October 15 at 11:59 pm will receive a special IKEA "Sneak Peek Shopping Experience" before the store opens next fall. Don't miss this unique opportunity!
PLUS All Attendees will receive the infamous "IKEA Blue Bag"!
Join representatives from the American Marketing Association of Kansas City and IKEA?for the AMA-KC?s upcoming annual seminar.?Come meet Mary?Lunghi, Strategic Insights Manager and Derrick?Liburd, Regional Marketing?Manager of IKEA (soon?to be setting up shop in Merriam,?Kansas).?Learn from the world?s largest furniture retailer how they strategize their marketing tactics using a Path to Purchase model analyzing the purchase decision of the empowered consumer. Consumers in this digital age have more research and resources at hand than ever before, making them a well-informed target audience that is harder and harder to impact with any single method. Gain some insight into IKEA?s sales success, excellent customer experience, their unique culture and their plans for the metro area?s first IKEA store.
Attendees will learn about:
The Path to Purchase model used to follow the shopper experience from the initial consideration through the post- purchase experience
Marketing metrics used to measure each step of the purchase pathway
Most effective tools and strategies used to reach the empowered consumer
IKEA?s unique customer experience
How IKEA became the world?s largest home furnishings company, founded by Ingvar Kamprad at the age of 17
IKEA?s Merriam, Kansas store update
Meet the Speakers:
Mary Lunghi, Strategic Insights Manager, IKEA U.S.
Mary Lunghi has 27 years of experience in advertising, marketing, and strategic planning. Mary has been the Strategic Insights Manager for IKEA U.S. since 2009. In her role, she leads a team comprised of market research, data analytics and CRM. As a core member of the integrated marketing communications and marketing management teams, she provides key consumer and business insights that lay the foundation for strategic planning and contribute to driving the IKEA business.
As part of the integrated marketing planning process that Mary manages, she helps the organization leverage insights to create actionable marketing objectives and strategies, which have contributed to the company?s significant year-on-year growth of sales, visitor and market share over the past 4 years.
Derrick Liburd, Regional Marketing Manager, IKEA U.S.
Derrick Liburd has been Regional Marketing Manager for the IKEA stores in America?s Heartland since he joined the company in 2010. As a member of the Board for each store he is primarily responsible for guiding his stores in developing strategies to grow sales. To this end, he works closely with each store?s leadership team during the strategic business planning and then works with the local marketing team to ensure that promotions are developed to meet the local strategic objectives. He is also responsible for evaluating and developing marketing talent to execute local marketing and public relations initiatives.
On a national level, Derrick is a member of the marketing leadership team for IKEA, and ensures that national programs are influenced by local market realities. He also serves as a business strategy coach to other functions within the IKEA headquarters.
One of the most pleasurable parts of Derrick?s direct role as a Regional Marketing Manager is to open new stores for IKEA. Most recently, he led the plans for the opening of IKEA Centennial, near Denver, Colorado, and is currently preparing for the launch of IKEA Merriam, Kansas in the Fall of 2014.
About IKEA:
IKEA strives to be "The Life Improvement Store," and since its 1943 founding in Sweden, has offered home furnishing of good design and function, at low prices so the majority of people can afford them. There are currently more than 340 IKEA in 42 countries/territories, including 38 in the U.S.? IKEA, the world's leading home furnishings company, incorporates sustainable efforts into day-to-day business and supports initiatives that benefit children and the environment. For more information, go to IKEA-USA.com
About our Moderator:
John Holt
John Holt joined FOX 4 News in 1994. He co-anchors "FOX 4 News at 5 p.m." and "FOX 4 News at 9 p.m." John also serves as an investigative and special projects reporter for FOX 4 News.
John has won numerous awards including Regional Emmys for investigative and feature reporting, and in 2007 won a Regional Emmy for his anchoring. Media Mix, a media professionals group in Kansas City, has named John its TV Personality of the Year in 2000, 2006, and 2008.
John is also active in the community as a volunteer, including serving on the boards of Friends of Johnson County Developmental Supports, the Head for the Cure Foundation, University of Kansas Alumni Association Kansas City Chapter, and the KU Advancement Board. He is a member of the Kansas Bar Association Media-Bar Committee, and a Chairman of the Friends of JCDS Board. He also emcees and hosts numerous events for metro area charities.
He graduated from the University of Kansas Schools of Journalism and Law, and previously worked at WIBW-TV in Topeka and KSNW-TV in Wichita.
Pricing:
Special "Early Bird Gift" for AMA KC Members!
ALL Attendees who register and pay by October 15 at 11:59 pm will receive a special IKEA "Sneak Peek Shopping Experience" before the store opens next fall. Don't miss this unique opportunity!
AMA KC Members and Collegiate Business Educators: $50
Non-members Seminar only: ?$100 (Yes, you're seeing that right…the price is reduced from last year!) Join AMA NOW and pay the even lower member rate!
Non-members Seminar PLUS 1 future monthly luncheon: $125 (A $15 savings!)
Full-time Student: $25
Full-time Student Seminar PLUS 12 p.m. Collegiate event: $30
Limited number of Student scholarships available. Contact Cynthia at staff@ama-kc.org?for more information.
Special thanks to our Premier Sponsor:
Special thanks to our Seminar Sponsors:
PLEASE NOTE: after you enter your registration information and click "Submit," you MUST CLICK ON THE CREDIT CARD BOX on the next page and enter your credit card number. Your registration will not be captured until your credit card payment is accepted!