Annual Seminar: Modern Programming – Annual Seminar with ABC Entertainment Group October 16, 2012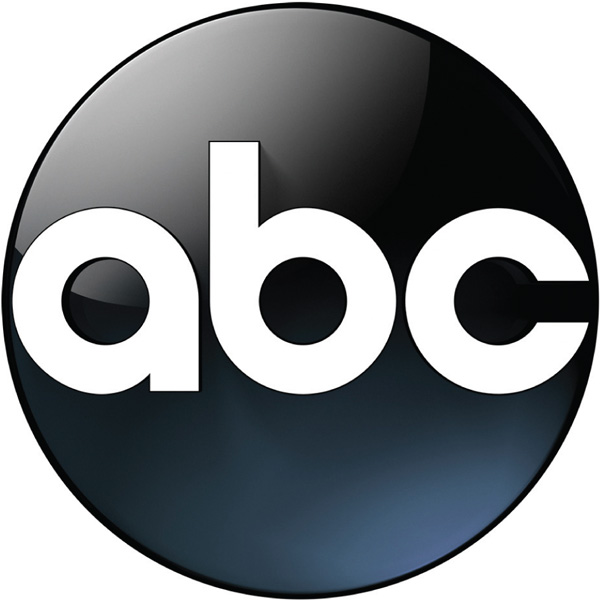 | | |
| --- | --- |
| Date: | 10/16/2012 |
| Time: | 8:00 AM to 12:00 PM |
| Location: | Avila University's Goppert Theatre |
| Address: | 11901 Wornall Road, Kansas City, MO 64145 (free parking, carpooling recommended) |
Event Details
ABC pulls back the curtain! ?Get a behind-the-scenes look at how ABC develops programs such as Modern Family, Dancing with the Stars and The View. ?Learn how product development, market research and demographics play a leading role in creating a hit show!
AMA-KC proudly presents Vicki Dummer, executive vice president, Times Square Studios, Current Series & Specials for the ABC Entertainment Group as the speaker for the 2012 Annual Seminar. Ms. Dummer will take us from pitch to pilot to screen and share some marketing insights you don't want to miss!
ABOUT THE SPEAKERS
Vicki Dummer?is executive vice president, Times Square Studios, Current Series & Specials for the ABC Entertainment Group. Reporting to Paul Lee, president, ABC Entertainment Group, Ms. Dummer is responsible for entertainment programming for syndication and ABC Daytime, as well as the development of new programming focused primarily in the areas of non-scripted lifestyle and health. She also oversees all scripted current series and special programming for ABC's primetime block.
Prior to assuming her current role in December 2011, Ms. Dummer was senior vice president, Current Series & Specials, ABC Entertainment.
Previously Ms. Dummer was senior vice president, Alternative Series, Specials & Late-Night, ABC Entertainment, since June 2009. In that position she was responsible for the development and oversight of numerous programs, including the "Academy Awards," the "American Music Awards" and the "Country Music Awards," "Extreme Makeover: Home Edition," "Supernanny"," "Secret Millionaire" and "Wipeout." Before joining the Alternative Series & Specials department, she honed her skills in the arts and entertainment industry.
Ms. Dummer began her career at ABC in October 1996 in the Comedy Series Programming department. She worked on several of ABC's most popular series, including "8 Simple Rules," "According to Jim," "Dharma & Greg," "The Drew Carey Show," "Less Than Perfect," "Whose Line Is It Anyway?" and "Who Wants To Be A Millionaire."
Prior to joining ABC, she was a senior program specialist at the National Endowment for the Arts in Washington, DC. She has also held posts as executive director of a statewide service organization for dancers and performance artists, and was manager of a modern dance company. Ms. Dummer received a Bachelor of Arts in arts administration from Ohio State University.
Adam Gerber?is Vice President of Sales Development and Marketing for the ABC Television Network. He was named to this position in March 2011, and reports to Dan Longest, Senior Vice President, ABC Sales Marketing.
Gerber leads a team supporting the ABC sales organization, focused on reinforcing the network?s quality-audience positioning and promoting advertising solutions for marketers across all ABC platforms.
Gerber was formerly with Quantcast, where he was Chief Marketing Officer and an active industry evangelist for the digitally-oriented audience measurement and targeting company.
Prior to Quantcast, he served as Vice President, Advertising Product & Strategy, for Boston based Brightcove, Inc. from 2005-2007. Previously, he was Senior Vice President, Director of Innovation & Strategy for Mediavest Worldwide from 2003-2005 and Senior Partner/Director Media Strategy for The Digital Edge from 1999-2003.
In previous positions, he served as Vice President, Associate Media Director at Ammarati Puris Lintas; Account Manager/Interactive Marketing for America Online, and Media Supervisor/Media Planner for both J. Walter Thompson and D?Arcy Masius Benton & Bowles. He began his career in 1990 as a paralegal at Sidley & Austin in Washington, D.C.
Gerber was named to Mediaweek Media All-Star list in 2002 and the ?Mediaweek 50? List in 2009. He also served as chairman of the 4A?s Interactive Marketing & New Media Committee from 2001-2003. He holds a B.S. degree in Journalism and a B.A. degree in International Relations from Boston University, and resides in Manhattan.
MODERATOR
Valissa Smith?will be our moderator, interviewing Ms. Dummer and asking the questions you submit. Valissa Smith is an award-winning broadcast journalist turned communications entrepreneur. Throughout her career in and out of television, Valissa has interviewed everyone from CEO's of Fortune 500 companies to dozens of Hollywood celebrities. But some of her most memorable interviews involve everyday people doing extraordinary things.
As Managing Partner of VSquared Productions, Inc., Valissa enjoys her new journey in communications consulting, video storytelling, voice-over, and movie critiquing. Valissa is a proud member of the Kansas City Film Critics Circle and is the "movie reviewer" for KSHB, providing weekly critiques on their Midday News since 2005.
EVENT?AGENDA
8:00 a.m. – 9:00 a.m. registration, breakfast, networking
9:00 a.m. – 10:45 a.m. program
10:45 a.m. – 11:00 a.m. intermission
11:00 a.m. – 12:00 p.m. program, door prizes
ASK YOUR QUESTIONS
We will begin with a networking breakfast / registration period followed by an interactive and entertaining program. The content will be tailor-made for the Kansas City audience.
You, the guests, will have the opportunity to submit questions for?the speaker. E-mail your questions toama.50.zing@gmail.com.
STUDENTS?
There?are a limited number of scholarship seats for students.?Contact Executive Director, Cynthia Edmunds,?staff@ama-kc.org?to register. Student fee is $25 if not paid for by scholarship.
After the seminar from 12:00 – 1:00 p.m., you're invited to a FREE event just for college students: ?Communicate, Circulate, Convince & Close – How to Ramp up Your Job Search and Get Employed Fast!??Kathryn Lorenzen of LandaJob Advertising & Marketing Talent?in Kansas City will host this insightful session. Seating is limited and registration is required. Visit the separate event page to learn more and to register.
ABOUT?THE?VENUE
Parking at?Avila University?is free, but limited.?We advise attendees to carpool to the event.
SPONSORS
The American Marketing Association-Kansas City would like to thank our sponsors:
Hallmark,?Avila University,?The?Kansas City Star?and Mail Print, Inc.