SSM Rethinking Strategic Planning in a "Code Blue" Environment: The NEW Magnet "Saint Joseph Health
June 16, 2014 – June 16, 2014
Helzberg School of Management, Conway Hall 103
Map and Directions | Register
Description:
On Friday June 20th AMAKC HC SIG and Helzberg for Health will host an educational luncheon featuring Tracy O'Rouke, Vice President of Strategy, Marketing, and Communications – SSM Health Care (Saint Louis) and Rebecca Miller, Magnet Program Director – Carondelet Health KC at Rockhurst University from 11am to 1:30 pm.  All KC area healthcare students & professionals are invited to attend this informative event.  RSVP is required ….www
The health care industry has become a "code blue" environment with dramatically changing expectations, requirements, and even reimbursement. How does an organization strategically plan for the future while remaining adaptable and proactive in a constantly changing industry?
What about the NEW Magnet?  Why is Magnet still important to:  Nurses?  Hospital?  Patients?  How do you tie magnet into the organization's current quality structure? Why are some hospitals supporting Magnet and other don't care? and How SJHC won commendable third Magnet re-designation?
Event Date Programming:   Friday June 20th, 2014
11-11:30 am – Light lunch provided by Rockhurst University.
11:30 am -12:20 pm   O'Rouke Planning presentation followed by Q&A
12:30 -1:20 pm  Miller Magnet presentation followed by Q&A     VENUE:  Rockhurst University, 1100 Rockhurst Rd, Kansas City, MO  64100   Conway 103, 
Tracy O'Rouke, system vice president of strategy, marketing, and communications for SSM Health Care, will demonstrate how to evolve your strategic planning process from a long-term plan sitting on a dusty shelf to a living, breathing document that changes with the pulse of your evolving industry. She will provide actionable steps to make your strategic plan the main avenue for growth for your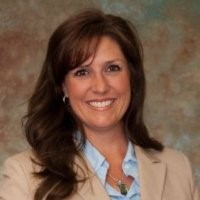 Becky Miller, Magnet Program Director for St. Joseph Medical Center has been a registered nurse since 2001 having clinically worked in a myriad of specialties including progressive/intensive care, ambulatory care, and gastroenterology. She holds both a master's of science in health service administration and nursing with an emphasis in organizational leadership and is currently working on her PhD in nursing with a minor in health policy and management.
Meeting Cost:  $20 for AMA members, $35 for Non-AMA members and Free for Graduate students
Event Contacts:   AMA KC HC SIG Chair:  Vince Vandehaar MBA 913 302-7264 and Helzberg on Health Chair:  Jim Dockins Ed.D 816 501-4200