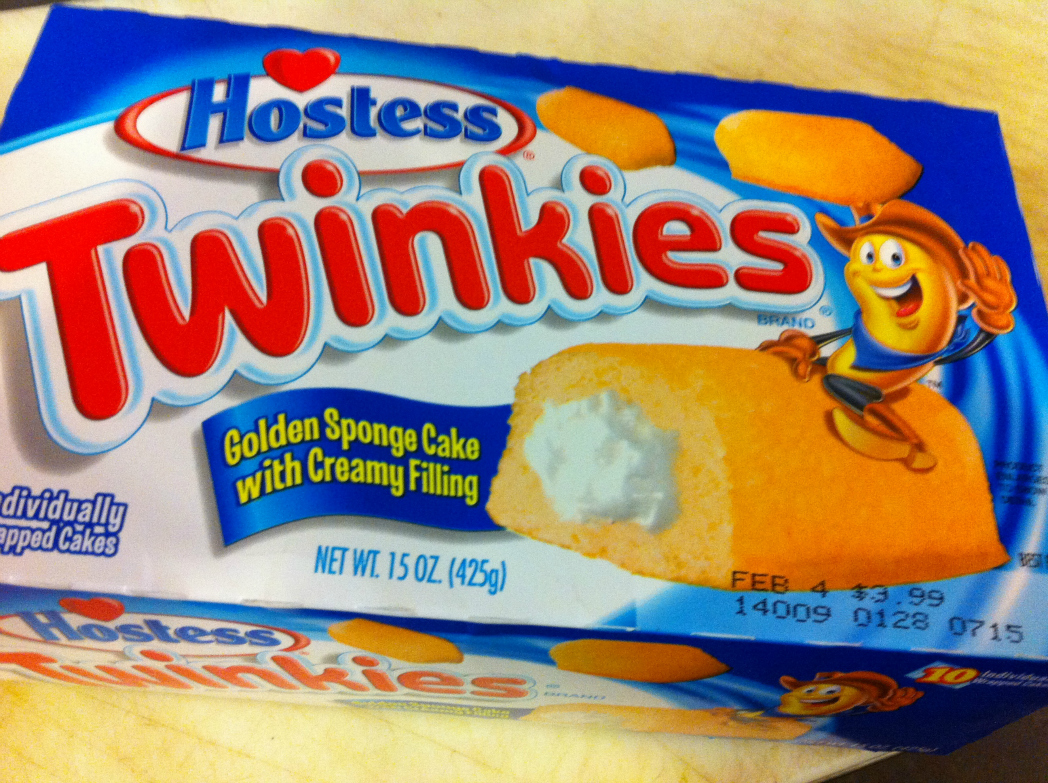 When: 11:15am | August 25, 2014
Where: Grunauer Austrian Restaurant | Map
---
After liquidating in late 2012, Hostess was left for dead. Five months later, new ownership wanted to resurrect the iconic maker of Twinkies. But this nostalgic brand, popular only among older moms, needed to reach a younger audience to survive. So it made a play in major markets to generate buzz, and used social media to turn that buzz into national awareness. When stores sold out of product within 48 hours of launch, it wasn't just a comeback. It was the sweetest comeback in the history of ever.
Hear about the award winning street marketing campaign Hostess used in it's re-launch this year. "Prepare Your Cakeface" appealed to the younger, social media savvy demographic they were targeting, and trended nationally on Vine as a result. Twinkies sales increased 185% year-over-year. Come hear what's in store next in the world of Hostess Twinkies and Hostess Cup Cakes as this brand reinvents itself.
David Leavitt, Vice President, Marketing for Hostess Brands and Matt Bowne, Creative Director for ad agency Bernstein-Rein present this incredible story.
David Leavitt
Vice President, Marketing
Hostess Brands, LLC
Matt Bowne
Creative Director
Bernstein-Rein
About the Speaker: David Leavitt

David Leavitt is the Vice President of Marketing for Hostess Brands, leading the marketing efforts for The Sweetest Comeback in the History of Ever.™ David has held a variety of roles with Hostess Brands over the past 8 years, from VP Marketing to VP Sales to due diligence consultant and back to marketing again. Prior to joining Hostess in 2006, David spent almost 20 years in sales and marketing roles at Del-Monte, Perdue Farms, ConAgra Foods and Tyson Foods.
Over his career, David, his teams and agency partners have won the Gold Ogilvy, Gold Reggie, Silver Ex Award, Silver OBIE, a Bronze Effie, numerous Addy's and more. Both his double major (Banking and Marketing) Bachelor's degree and his M.B.A. (Supply Chain) are from the Walton College of Business at the University of Arkansas. He also serves on the marketing committee for the Boy Scouts in the Kansas City area.
About the Speaker: Matt Bowne
Matt Bowne is a nationally recognized creative director at Bernstein-Rein in Kansas City. He's responsible for many major campaigns, including the acclaimed 2013 resurrection of Hostess Brands. To reach a younger generation of snack lovers, Matt penned "The Sweetest Comeback in the History of Ever" theme and led the development of an integrated campaign that achieved record sales for the company.
Twinkies aside, Matt has helped clients such as McDonald's, MetLife, Sonic Drive-In, Blue Bunny Ice Cream, Missouri Lottery, PA Tourism and UMB Financial tell their stories. His work has been recognized by the Radio Mercury Awards, the Webbys, the ADDYs, the World Lottery Association, Communication Arts and Tori Spelling's Twitter account (she liked his Blue Bunny spot).A Chicago native, Matt keeps close tabs on his hometown teams. He predicts the Bears will soon win a Super Bowl.
(He wishes he had the same confidence in the Cubs.)
Students: There are a limited number of scholarships available for this event.