AMA KC is proud to host the Most Talented Faces in Marketing representing brands across the US and indeed across the globe. Please take a moment to browse the caliber of speakers we have had the pleasure of hosting over the years.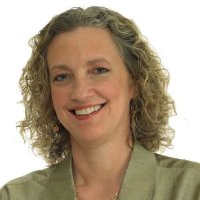 Cathy Beaham Smith - Vice President of Corporate Planning, Faultless Starch/Bon Ami
Cathy has over 30 years of experience in online and offline consumer marketing. She has been with Faultless Starch since 2011. Prior to her current role, she was an Account Director at Time, Inc. where she worked in the Sunset Custom Publishing division of Time Inc. and developed integrated content for California Travel and Tourism Commission.
Prior to that, she was Marketing Manager at Oracle, and launched integrated marketing communications and promotions campaigns for several Oracle solutions including Oracle Enterprise Asset Management and Oracle Product Hub.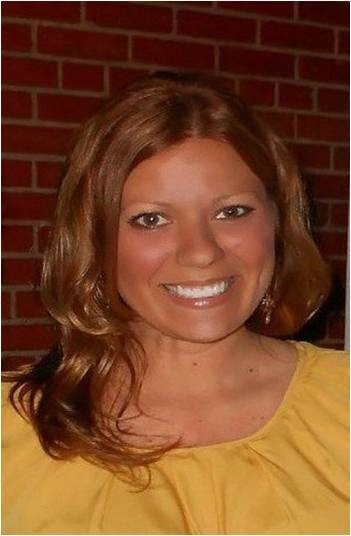 Lindsey Naber - Director of Marketing/Key Accounts, Rawlings
A native St. Louisan and self-described "baseball fanatic", Lindsey Naber joined Rawlings 10 years ago fresh out of the University of Missouri's well-known journalism program in Columbia, Missouri.
After completing her studies, Lindsey accepted the position of Assistant Brand Manager at Rawlings and progressed to the role of Brand Manager a few short years later. In this role, she managed the various marketing activities for the Rawlings brand including advertising, digital marketing, social media, in-store merchandising, public and community relations. As the brand grew and expanded its footprint in the sport of football, Lindsey was promoted to her current role of Director of Marketing, Key Accounts.
Now responsible for all marketing efforts pertaining to large retail accounts, Lindsey primarily works with companies such as Dick's Sporting Goods, Sports Authority, Amazon and Eastbay to ensure that the Rawlings brand is well-represented both in-store and online. In addition to her role at Rawlings, Lindsey is an adjunct professor in the Rawlings Sport Business Management Program at Maryville University.

Pat McGauley - Vice President, Innovation
Pat McGauley has worked at Anheuser-Busch for the last 30 years and has been the  Vice President of Innovation for the last 12 years.
Since 2004, Pat McGauley and his team have been responsible for some of the most successful innovations for both liquid and package in the beer industry, delivering over 125 new products and $8.2B in revenue. Here are just a few of the launches: Shock Top, Bud Light Lime, Bud Light Platinum, Budweiser Black Crown and the new Bud Light Cool Twist aluminum bottle. Nielsen recently awarded Pat and his team Product of the Year in 2013 for the successful launch of Bud Light Lime Lime-a-Rita's amongst 3,400 new launches.
 McGauley began his career with Anheuser-Busch in 1986. He earned his undergraduate degree from Indiana University, and played professional soccer for the Chicago Sting from 1984 to 1987. Since Pat's retirement from A-B he is a founding partner for the Innovation consulting group called the Startup Within while also currently consulting with Anheuser-Busch.
McGauley lives in Wildwood, MO with his wife Barb and their three daughters.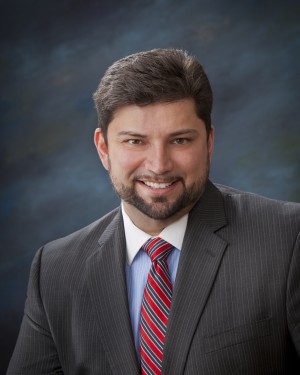 Troy Decker - HealthSouth Mid America Rehabilitation Hospital
Troy joined HealthSouth Mid America Rehabilitation Hospital in January of 2013.  Troy started his healthcare career as a rehabilitation tech in 1992 before becoming a physical therapist. Troy has worked in several HC leadership positions from director of quality and risk management to chief executive officer.   Troy received his undergraduate degree in physical therapy from the University of North Florida and his master's degree in Health Services Administration from the University of Kansas School of Medicine.

Lynn Lemke - President/CEO of Marillac
Lynn was appointed President/CEO of Marillac in 2014. Lynn has a Master's of Health Services Administration from the University of Kansas and a Master's of Education in Counseling and Psychology. Prior to Marillac, Lynn was the Director of Behavioral Health at St. Luke's Northland Hospital for 16 years and the Project Development Specialist at Shawnee Mission Medical Center for 16 years.

Sherrie Balmer - Director of Marketing and Communications at Marillac
Sherrie is the Director of Marketing and Communications at Marillac. Sherrie leads Marillac marketing, communications, public relations and business development efforts. Prior to joining Marillac, Sherrie spent 15 years as Managing Partner/Strategic Business Development Manager for MWSP, LLC.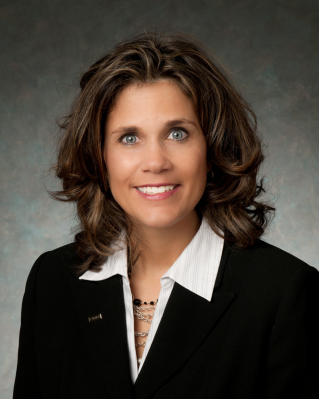 Kathryn Anastasio – SVP of Marketing/Director of Marketing, UMB
Anastasio joined UMB in 2011.  She oversees the marketing activities for UMB Bank, as well as the Enterprise Sales & Service (ES&S) team.  She focuses on providing strategic marketing insight to the company to support its priorities and growth projections.  She sits on various leadership teams within the Bank to help the company drive overall growth and the future longevity of the Bank.
Kathryn has worked in the marketing field for over 22 years and has experience with both B2B and B2C.  She gives back to the community to help provide a foundation for future leaders.  She has volunteered with Junior Achievement for over 15 years, and is active with the PTA, Girl Scouts and Boy Scouts as her children are learning and growing.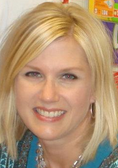 Angie Davids – Director of Marketing, YRC
Angie Davids has spent the past 20 years building brands and leading marketing strategies in agency, non-profit, corporate and university settings.  Angie is currently the Director of Marketing at YRC Freight, where she leads marketing strategy, research, digital, internal and external communications, service marketing and employee engagement.
Angie is also the founder of Project 39, an organization she founded as a way to give back to the community, especially moms living in extreme poverty.  The organization is celebrating its 5th anniversary in 2016.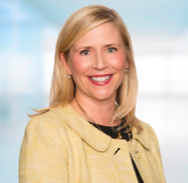 Melissa Hendricks – VP of Marketing, Cerner
Melissa Hendricks leads Cerner's marketing and communications team. Her organization is responsible for stewardship of the company brand, earned and social media, internal communications, the company's online presence, industry partnerships and market intelligence.

Hendricks and her team led the rebranding of Cerner's corporate identity including redesign of the logo and tagline. In addition, her team has directed from concept to completion Cerner's experiential marketing efforts including the HIMSS industry conference, which attracts more than 35,000 attendees each year, and the annual Cerner Health Conference, which has grown under her leadership to nearly 15,000 participants.
Prior to joining Cerner in 2005, she held marketing and sales roles with increasing responsibility at Cadbury Schweppes, Schering Plough and the Dairy Farmers of America.
Hendricks is active in the local community sitting on the Marketing Advisory Board for the University of Missouri-Kansas City. She's a board member for Boys Hope Girls Hope, a non-profit that provides community resources to underserved youth. In addition, she's on the marketing committee for Children's TLC, an organization that provides early intervention services to children with disabilities.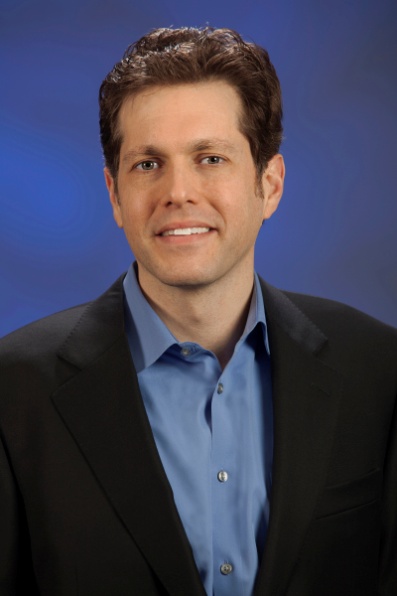 Bradford Warner – VP of Marketing, Agspring
Bradford Warner brings Agspring more than two decades of diverse experience with both business and consumer markets through results-based market, product/service and channel development. Warner's work with agricultural information systems, consumer packaged goods, and sustainable food ingredients has spanned market planning, product development, business development and marketing communications roles.
Previous to Agspring, Warner founded 4Comm Marketing Insights & Solutions, a product development, market planning and operations consultancy.  Warner has also served a Director of Marketing for On Demand Technologies and Embarq Logistics where he also led the corporation's private-label manufacturer, Premier Telecom Products.  Prior to that Warner held marketing, research and communications roles in the telecom, healthcare and entertainment industries.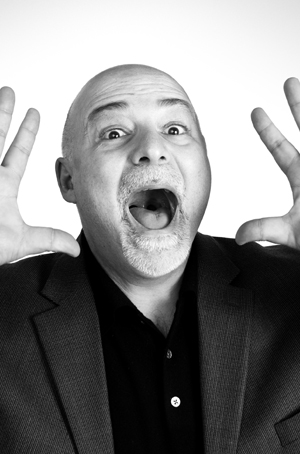 George Weyrauch - Rock Creative Network
With over 25 years experience in the agency world as a Rainmaker, he has represented some of the top creative shops in business development and account management in the Midwest.
George has worked with and served regional and national clients that include Applebee's, Yellow Freight, Hallmark Cards, Marion Merrell Dow, Missouri Division of Tourism, Kansas City Chiefs, Payless Cashways, AMC Theatres, Garmin, Omaha Steaks, Cordish Company (Power & Light District), Dairy Farmers of America, Helzberg Diamonds and many others.
Never satisfied with the "typical" agency pitch process, George launched ROCK Creative Network four years ago and flipped the sales process where instead of "selling" he now listens to the needs of marketing leaders. Through his network, he connects marketers with professionals, agencies and companies that provide the specific solution needed.
George is a Kansas City area native, living in Overland Park, Kansas. He has been very active in the advertising community serving on committees and boards with AAF-Kansas City, KCDMA, and AMAKC. George also believes it is very important to have a Servants Heart and is a guest speaker/teacher to universities and colleges throughout Kansas City metro area, helping prepare students for the next phase of their life in the business world. George serves on the board of his church, Impact Fellowship and on the communications committee for Gillis, helping at risk children.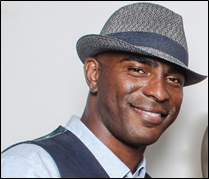 Jabari Hearn - Senior Marketing Director, Nike West
Jabari Hearn is the leader of all Nike Brand category and marketing functional teams, whose mission is to inspire and enable West coast athletes to shine. His team leads through consumer and marketplace insights and executes the vision of the Nike Global and North America category marketing teams.
Hearn is a Chicagoan, an only child, an athlete and a curious marketer, someone who is fascinated with understanding what makes people tick.  He played baseball and basketball growing up and earned a full basketball scholarship to Southern Methodist University in Dallas, which happened to be a Nike sponsored school. He earned a degree in Advertising from SMU. There he learned discipline, how to be a teammate and discovered sociology and American youth culture (music, fashion, creativity and technology). The blend of Marketing and Sociology are still the main ingredients that drive his curiosity today.
After graduating from school, he cut his teeth at several large advertising agencies, including Wieden & Kennedy, and TBWA Chiat Day. There he learned about "Disruption" and "The Nike Culture".  His first job at Nike was in a Global function called Consumer Cultures, working on Global Basketball, Men's Training and American Football. Over the last eight years he has focused on learning how the company operates on all levels and creates value for consumers and shareholders.
Hearn now resides in the Los Angeles area with his wife and two sons.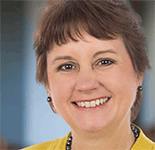 Laura Ramos - Vice President, Principal Analyst
Laura Ramos serves B2B Marketing Professionals. She is a leading expert in business-to-business marketing with hands-on senior management experience in corporate, industry, and product marketing; demand management; and social media. She helps Forrester's B2B Marketing clients plan, build, and deliver marketing programs that combine traditional, digital, and social approaches that lead with business issues and fuel their company's topline growth. Her research addresses the marketing organizational structure, skills, technology, process, and customer experience concerns that top marketers need to understand and integrate into programs that address ongoing evolution in buyer behavior, markets, channels, and competition.
Laura previously worked at Forrester from 2001 to 2010, where she started up its B2B Marketing practice, wrote leading research, and advised clients on integrated B2B marketing, demand generation, lead management automation, sales and marketing integration, social media best practices, digital marketing strategy, and customer engagement.
Laura has spoken at industry and company events in her Forrester and non-Forrester roles. She is a well-regarded speaker and moderator at such venues as the ANA, BMA, ITSMA national user conference, and the MarketingProfs' B2B Forum. She was named to BtoB Magazine's "Who's Who" list for four years, most recently in 2010. In 2011 and 2012, BtoB named her to its list of "Top 25 Digital Marketers." Laura currently serves as vice president of programs for the Northern California chapter of the BMA. She is active in social media; you can follow her on Twitter at @lauraramos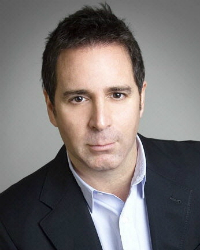 Jamie Gallo - President, Wunderman New York
With more than 20 years of marketing experience — both at agencies and on the client side — Jamie Gallo has built a reputation for his commercial intelligence and pragmatism, and for building and evolving the world's leading brands.
As New York office president, Jamie leverages Wunderman's sophisticated analytics and data operations to make brands more valuable to consumers. His philosophy centers on deepening connections with individuals in the consumer-brand relationship, which in turn allows the agency to develop modern creative campaigns that are both targeted and effective.
Jamie's responsibilities include overseeing key Wunderman North America hubs, including Minneapolis and Atlanta. Also reporting to him are the New York operations of Wunderman World Health, digital agency Blast Radius, and consumer engagement firm KBM Group.
Before Wunderman Jamie was executive VP of marketing for the National Basketball Association. There he directed the digital, direct and traditional marketing and brand development for the NBA, WNBA and NBA Development League.
That role followed a 10-year post at TBWA\Chiat\Day, where he sparked the rebirth of the agency's New York operations by dramatically growing its client roster and revenue, and winning global accounts such as Michelin, Planters, Wheat Thins, Jameson, GSK and Nissan. He also guided the evolution of Absolut Vodka's iconic advertising, and worked on branding and retail activation for Nextel/Sprint post-merger.
Earlier in his career, Jamie spent time at Merkley Newman Harty (now known as Merkley & Partners), the Blum Network and Messner Vetere Berger McNamee Schmetterer. He began his marketing career in 1990 as a media planner for Ally & Gargano.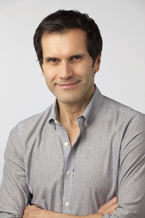 Nelson Freitas - Chief Strategy Officer, Wunderman New York
For nearly two decades, Nelson Freitas has brought clients game-changing insights that build a bond between brand and consumer. Nelson has done this for a diverse range of Fortune 500 brands, such as Procter & Gamble, Adidas, Coca-Cola and Roche, through strategies that have achieved results. By listening intently to the marketplace, Nelson builds strategic frameworks for brands that make them stand out today—and tomorrow.
At Wunderman New York, Nelson pairs his skills with our creative and analytic teams to deliver campaigns that spur action and lead to loyalty. Together, they look to build exciting opportunities for the consumer to connect to the brand (maybe even fall in love with the brand).
Before arriving at Wunderman, Nelson was Chief Strategy Officer for Creative Realities. Prior to that, he was the founder/owner of Clear Skies Ahead, a strategy and insight shop, where he set client partners on a winning path. He earned his agency pedigree at Ogilvy, Chiat\Day and Saatchi & Saatchi.
As well as being a winner of numerous Effie Awards, Nelson has served as a judge of the Effie Awards and the 4A's Jay Chiat Awards for Strategic Planning. He has also taught at Columbia University in the Graduate Communications Program.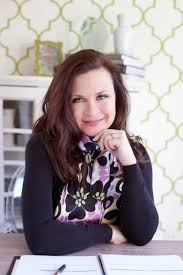 Angela Broderick Bedell – Executive Director/CEO, Kansas City Medical Society
Angela, MA, CAE, Executive Director/CEO from the Kansas City Medical Society (KCMS) will share innovative approaches used by the KC Medical Society that led to extreme membership growth (400%) in 2014.  Angela will review in depth KCMS programs and methods they are using today to engage physicians in their organization.  Note: Maybe these same methods would work for your HC firm!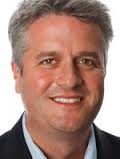 Gabe Tartaglia - Vice President of Sales, Pandora Media
Gabe manages a 17 state region in the central third of the United States. Previously, Gabe spent almost two decades in broadcast radio, including positions as Station Manager and Director of Sales for CBS Radio on the East Coast and in Chicago.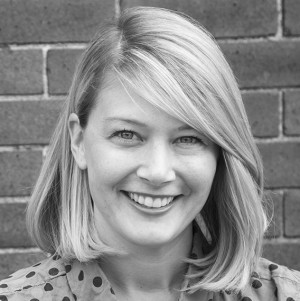 Abbey Johnson - Director of Client Engagement, Bailey Lauerman
Abbey comes to Nebraska and Bailey Lauerman from one of the most unexpected places—Frankfurt, Germany. While overseas, Abbey has been adding to her arsenal of experience at Leo Burnett–Germany as the strategic lead and account director for global brand Philip Morris. Before she left the good ol' U.S. of A., Abbey spent much of her career at several highly esteemed agencies including MMGY, DraftFCB and TRIS3CT. Abbey has led all kinds of brands in just about every category imaginable, from Colorado Tourism to Kimberly-Clark. And now, she's bringing her 10 years of experience to help nearly every brand we serve as she steps into a newly appointed role as our Director of Client Engagement, while also serving as the lead brand strategist for Sun Pacific and Cuties® Mandarins and Clementines.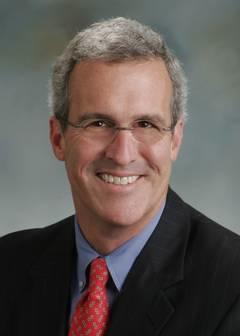 John Liefer - President, The Leifer Group
Leifer has held faculty positions with both the University Of Kansas School Of Medicine's Health Policy and Management Program and the William Allen White School of Journalism. At the Health Policy Program, Leifer served as Executive in Residence. In 2006, he was awarded the Kansas Health Foundation Excellence in Teaching Award. In the mid-1980s, he founded and published The Leifer Report.  He is a frequent contributor to a range of publications and has been profiled in several prominent magazines, including Money and Fortune. Leifer attended Duke University and the University of Kansas for undergraduate studies, and the University of Pennsylvania for graduate school.  He is keenly interested in health policy, prevention, and the role of psycho/social factors in influencing health outcomes.  When not working, Leifer enjoys hiking with his family, along with photography.

Ron Rowe - Vice President of Individual & Small Group Markets, Blue KC
Ron will shared his insights on Obama Care Year #2 rollout and review Blue KC's Fall 2014 open enrollment plans. Ron is responsible for various advertising, sales, and product development initiatives. Ron holds a BS in Management and Accounting from Park University, and studied in the MBA Program at Rockhurst University.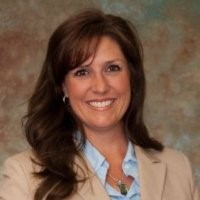 Becky Miller - Magnet Program Director, St. Joseph Medical Center
Becky has been a registered nurse since 2001 having clinically worked in a myriad of specialties including progressive/intensive care, ambulatory care, and gastroenterology. She holds both a master's of science in health service administration and nursing with an emphasis in organizational leadership and is currently working on her PhD in nursing with a minor in health policy and management.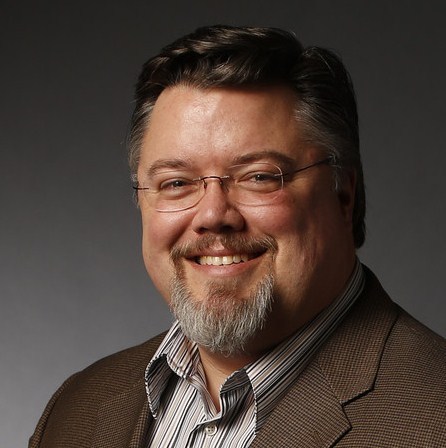 Jeffrey K. Rohrs - Vice President of Marketing Insights, ExactTarget
Jeffrey K. Rohrs is a pied piper of marketing sensibilities. In his role as Vice President of Marketing Insights for ExactTarget, a salesforce.com company, he speaks around the globe on digital marketing topics while also leading ExactTarget's content marketing, research, social media, and thought-leadership teams. Jeff also co-created and continues to produce the award-winning SUBSCRIBERS, FANS & FOLLOWERS Research Series.
His first book, AUDIENCE: MARKETING IN THE AGE OF SUBSCRIBERS, FANS & FOLLOWERS, explores the emergence of Proprietary Audience Development as a core marketing responsibility. Informed by Jeff's deep knowledge of email, mobile, search engine, and social media marketing, the book is a must-read for CEOs and new marketers alike — anyone looking to gain a competitive advantage in today's ever-expanding marketing universe.

Paul Berry - Director of Public Relations and Communications, Spirit Airlines
Prior to joining Spirit, Paul held roles as the company spokesman for USAA (Fortune 150), an insurance and banking company based in San Antonio, Texas and as a Chief Communications Officer for elected officials in Texas. He has his MBA from the University of Texas at San Antonio, and a Bachelor of Arts in Administration from The University of the Incarnate Word.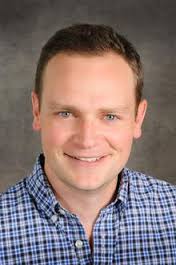 John Hornaday - Strategic Account Leader, Barkley
John joined Barkley in August 2012 as a Strategic Account Leader. He helped pitch and win the Spirit Airlines business and currently runs the account for the agency.
Prior to joining Barkley, Hornaday worked at Crispin Porter + Bogusky's Boulder office and Mullen in Boston. John has helped create traditional and digital campaigns, go-to-market strategies, social platforms, and product extensions for brands including Microsoft, Volkswagen and Domino's Pizza, adidas and Barnes & Noble. Hornaday is a graduate of the University of Missouri's School of Journalism.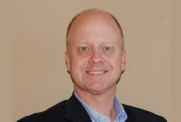 David Leavitt - Vice President of Marketing, Hostess Brands
David has held a variety of roles with Hostess Brands over the past 8 years, from VP Marketing to VP Sales to due diligence consultant and back to marketing again. Prior to joining Hostess in 2006, David spent almost 20 years in sales and marketing roles at Del-Monte, Perdue Farms, ConAgra Foods and Tyson Foods.
Over his career, David, his teams and agency partners have won the Gold Ogilvy, Gold Reggie, Silver Ex Award, Silver OBIE, a Bronze Effie, numerous Addy's and more. Both his double major (Banking and Marketing) Bachelor's degree and his M.B.A. (Supply Chain) are from the Walton College of Business at the University of Arkansas. He also serves on the marketing committee for the Boy Scouts in the Kansas City area.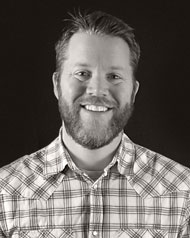 Matt Bowne - Creative Director, Bernstein-Rein
Matt Bowne is a nationally recognized creative director at Bernstein-Rein in Kansas City. He's responsible for many major campaigns, including the acclaimed 2013 resurrection of Hostess Brands. To reach a younger generation of snack lovers, Matt penned "The Sweetest Comeback in the History of Ever" theme and led the development of an integrated campaign that achieved record sales for the company.
Twinkies aside, Matt has helped clients such as McDonald's, MetLife, Sonic Drive-In, Blue Bunny Ice Cream, Missouri Lottery, PA Tourism and UMB Financial tell their stories. His work has been recognized by the Radio Mercury Awards, the Webbys, the ADDYs, the World Lottery Association, Communication Arts and Tori Spelling's Twitter account (she liked his Blue Bunny spot). A Chicago native, Matt keeps close tabs on his hometown teams. He predicts the Bears will soon win a Super Bowl.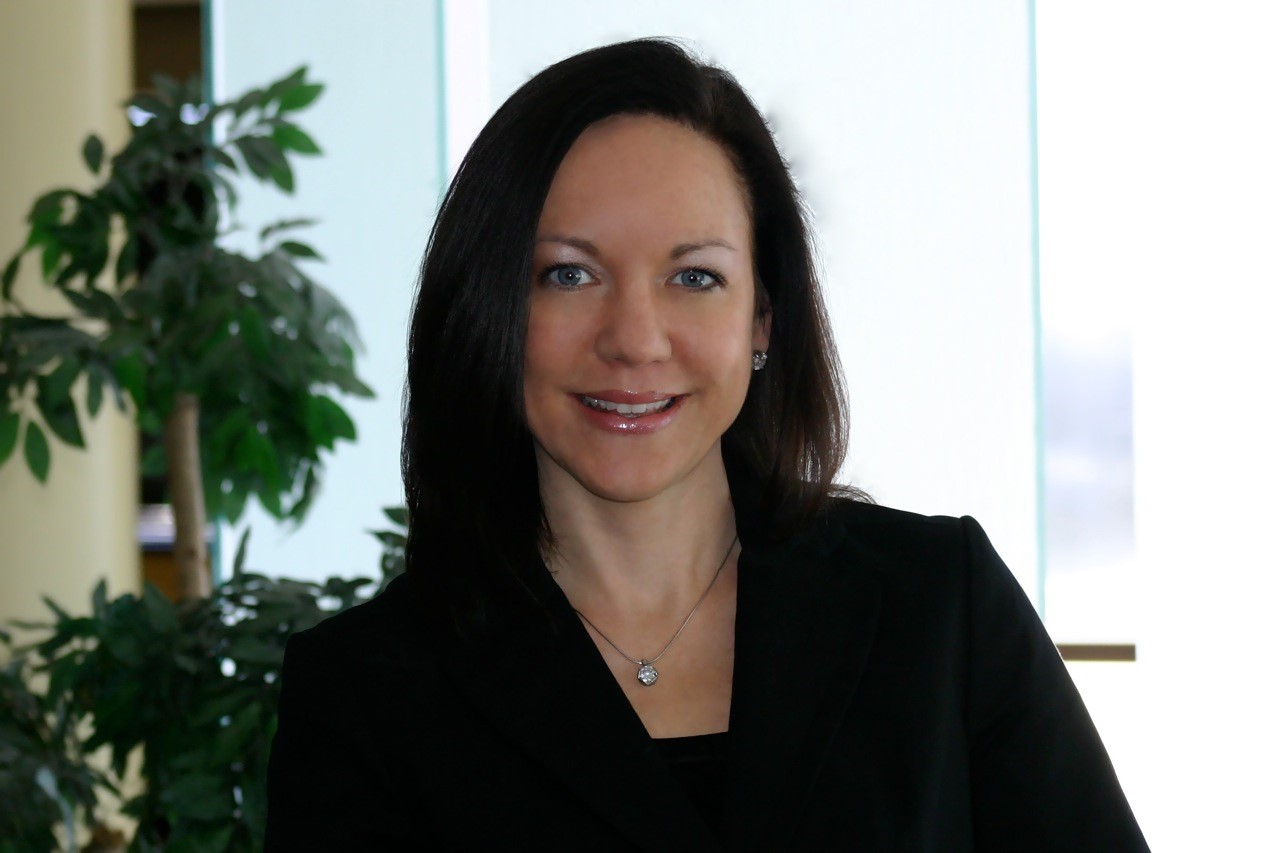 Angie Beerup - Chief Marketing Officer, Durrie Vision
Angie has worked in elective medical marketing for 10 years.  Her experience in this competitive niche of the healthcare marketing field began in 2004 with Ideal Image laser hair removal and most recently with Durrie Vision.  Today, Angie oversees all sales and marketing operations for Durrie Vision with a focus on further developing a world-class patient experience.  She is an expert in generating high volume superior quality leads, lead conversion, consultative sales, sales management and patient experience.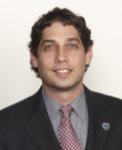 Andy Tretiak - Chief Marketing Officer, Sporting KC
Andy shared the story of the team's rebranding in 2011 and how marketing played a key role in driving affinity for the new brand. He provided insights into the club's marketing strategy and creative execution, as well as the unique game experience at Sporting Park.
Andy Tretiak leads all marketing efforts for Sporting Kansas City and Sporting Innovations. He also manages all booking and marketing of concert events at Sporting Park. Andy joined Sporting Club in June 2010, following a career on the agency side featuring stints at Barkley and Three Wide Marketing.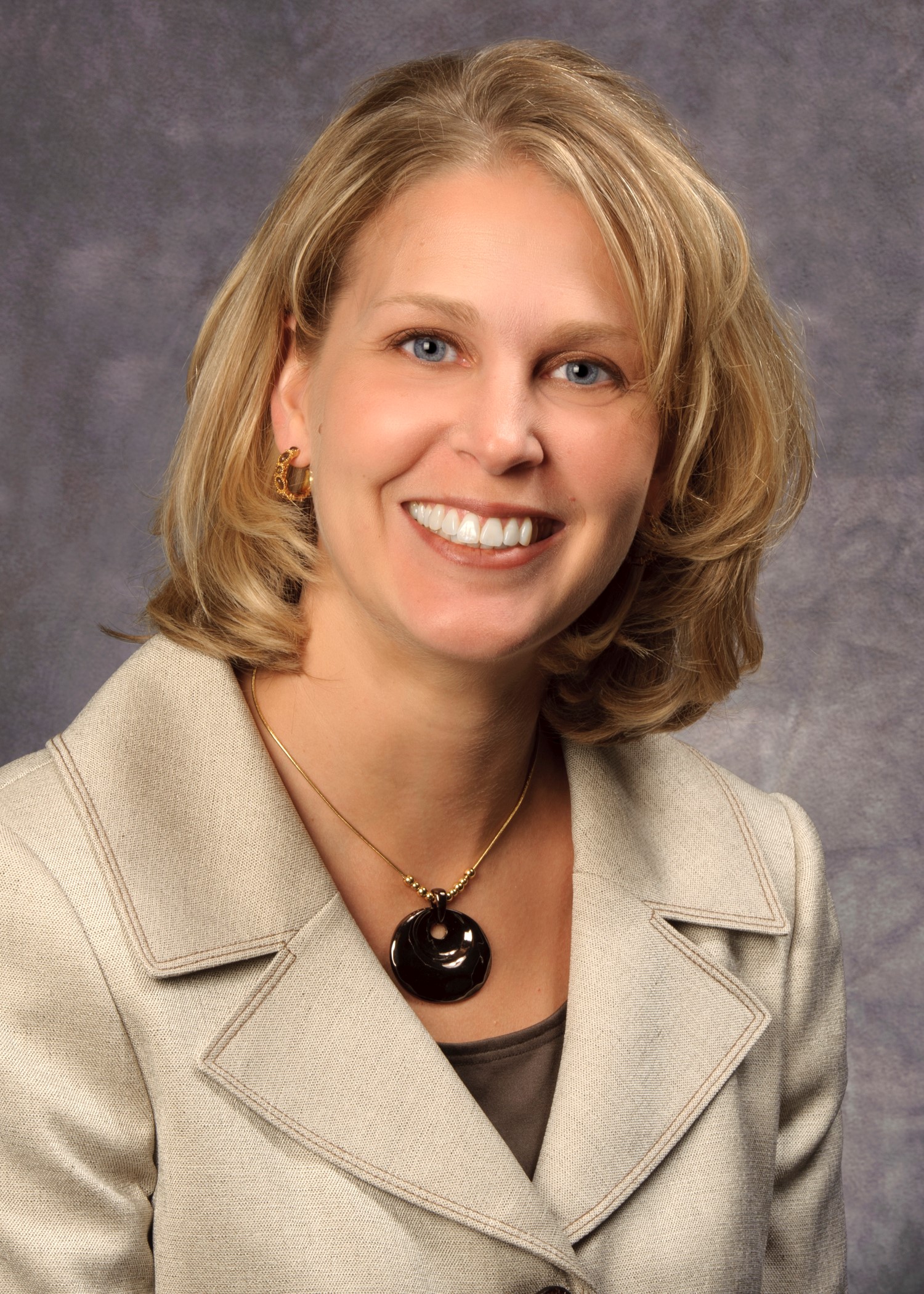 Tracy O'Rouke - System Vice President, Strategy SSM Health Care
Tracy demonstrated how to evolve your strategic planning process from a long-term plan sitting on a dusty shelf to a living, breathing document that changes with the pulse of your evolving industry. She provided actionable steps to make your strategic plan the main avenue for growth.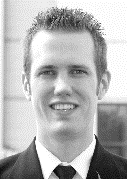 Aaron Sloup - Co-Founder, Lantern
Aaron began his career writing surgery software for Cerner, before joining a team that built an indoor geo-location system for hospitals. Later, Aaron led the engineering team responsible for taking that product from an idea on a whiteboard to fully-implemented at several hospitals and generating seven-figure revenues. During that time, Aaron launched KC Hub, a non-profit focused on creating an ecosystem for innovation in Kansas City, serving as the Foundation's president for three years. Recognizing the growing need for mobile loyalty programs for local businesses, Aaron left Cerner in the summer of 2012 and brought three key engineers/executives with him to form Lantern. Two years later, without any outside funding, Lantern has expanded to six markets, is quickly expanding to others and consistently receives accolades for its simple user experience and inexpensive, effective platform. Outside of Lantern, Aaron enjoys spending time with his wife, Kayla, and daughter, Maddy.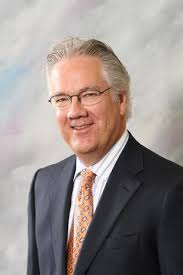 Mike Goff - Premier
Mike is a branding and partnership marketing expert who, before joining Premier, managed a top 10 U.S. brand at Sprint Nextel Corporation and was previously named "One of the 100 Most Powerful People in Sports" by The Sporting News.
At Premier, he has led the company's partnership with the new College Football Playoff (formerly BCS) and guided the development of a positioning, naming strategy, name and design approach for the soon-to-be-launched playoff. He also works on several other agency partnerships as the company's chief strategist and leads day-to-day agency operations. He served as Vice President, Corporate Marketing, for Sprint with responsibility for brand strategy, brand management, brand identity and brand communications, retail communications, collateral and packaging, and direct marketing.
Mike led the branding and launch efforts of the merged Sprint and Nextel brands in 2005, launched a multi-million dollar sponsorship deal with the NFL, guided the integrated, award-winning "Now" positioning campaign and led a small marketing communications core team in the 2011 product launch of the Sprint iPhone—the most successful product launch ever at Sprint.
Mike managed the rebranding efforts for the NASCAR Sprint Cup Series and created a strategic plan and implementation plan for Sprint's sponsorship marketing, with properties that included the NFL, NASCAR, PGA Tour, NCAA, World Cup Soccer, and U.S. Ski & Snowboard Association. In 2007, he negotiated the naming rights agreement for Sprint Center in downtown Kansas City, Missouri.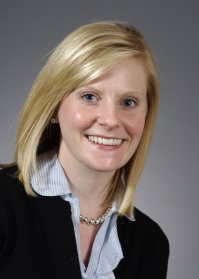 Mallory Laur - Senior Marketing and Communications Specialist, SMMC
With more than five years of health care marketing experience at SMMC, Mallory oversees strategic marketing and planning for the hospital's employed physicians group, which consists of 60 physicians in various clinical settings, including primary care, Urgent Care and specialty care.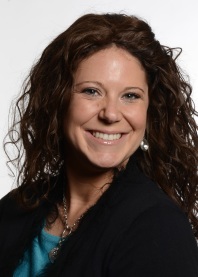 Karin Clements - Client Services Manager, LionShare
Karin and the LionShare team integrate both strategic marketing and data analytics to build effective data-driven CRM strategies for their healthcare clients. Utilizing DIATA™, LionShare's business intelligence CRM tool, we listen to your data and link analytics to executions.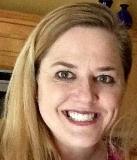 Shenna Coleman - Synergy Manager, NextPage
Shenna Coleman is Synergy Manager at NextPage (formally Mail Print). Working in the marketing industry for 20 years, Shenna has been with NextPage for seven years. Her role concentrates on identifying industries, Fortune 500 companies, and/or or agency partnerships, who look like NextPage's other best partners. Then using data analytics and industry metrics, creates messaging and creative to connect with the entity in the quickest route possible. Shenna also serves on the AMA-KC board as VP Membership. There she; develops and implements programs, projects and activities to increase and retain membership in the association, as well as, acts as an AMA ambassador in her activities with other Kansas City area businesses, marketing associations, and professional groups.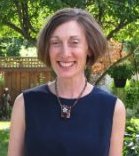 Marie Langdon - Shaughnessy Kniep Hawe
Marie has been in the marketing industry for 25 plus years. Most of her career was spent with SD Warren, now known as Sappi. Moving to Kansas City in 1991, Marie went part time to balance her career and family. She now spends her time speaking about all things paper and the technologies used on paper.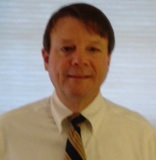 Andy Omark - Executive Commercial Print Sales Manager, NewPage Corp
Andy has been with the company for over thirty years and has represented the company in markets from Pennsylvania, through the midwest and mountain states to the west coast. He currently lives in Palatine, IL, a suburb of Chicago. In his role he calls on distributors, printers, end users, agencies and designers. He especially likes the consultative role in play when calling on customers who specify paper substrates and welcomes the opportunity to present This is Ed, #15 Interactive Print to the AMA, KC.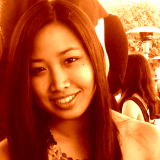 Amanda Le - Product Marketing Manager/ Developer Outreach, Metaio
Before Metaio, Amanda was researching virtual reality, HCI, and gamification at Stanford University, where she received her BA and MA in Communication. She has worked with a variety of teams and companies ranging from the Global Ecosystems and Marketing Team at SAP, to the Coordinator's team at VIA, a nonprofit.
At Metaio, she manages marketing campaigns and analytics, runs developer competitions, and squeezes in a bit of design and sales. Metaio is the worldwide leader in Augmented Reality research and technology. Serving over 50,000 developers and powering over 1,000 apps for education, enterprise, marketing, retail, publishing and industrial cases, over 30 Million consumers use Metaio's AR software.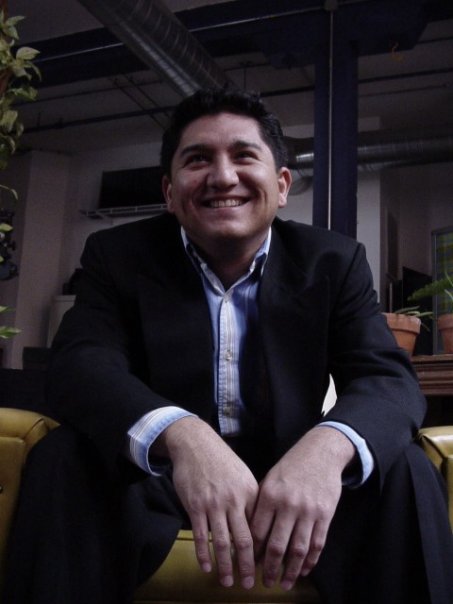 Nicolas Segura- Founder/Presider, Somos Agency
Nicolas Segura is an energetic award-winning entrepreneur whose extensive expertise is in the fast growing ethnic marketing arena. Segura was honored in 2013 as the Kansas City U.S. Small Business Administration 'Minority Small Business Champion of the Year.' The award was bestowed on him for his dedication to and leadership in minority non-profit and business organizations and for his long-term commitment to the advancement of minority business ownership. He is the founder & president of the Somos Agency, Kansas City's only ethnic and multicultural talent and marketing agency. Somos, which means "we are" in Spanish, represents diverse ethnic talent for print, broadcast, and social media. Segura established a production side of his agency which has a solid reputation for developing innovative targeted multicultural and Hispanic marketing communications programs. Past and current Somos clients include iconic corporations–GUYS Snacks, Hallmark Cards, HY-VEE, Applebee's and Sprint.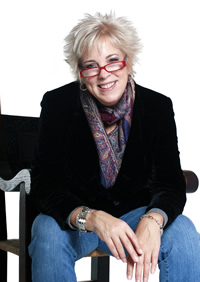 Marty Stanley - President, Dynamic Dialog, Inc.
Marty's book, Get Out of B.E.D. (Blame, Excuses and Denial): Change Your Outlook, Alter Your Outcomes© is a must-read for anyone who wants to get off their duff and achieve the success they know is possible. Marty is a frequent keynote and conference presenter for professional and trade associations.
Certified as both a life and business coach, Marty draws on her experience as a human resource and organizational development executive and as a business owner. Her corporate experience includes positions of Vice President for Human Resources for AMC Entertainment and Blue Cross Blue Shield. As Assistant Vice President at Employers Health Insurance (now Humana), she created nationally recognized training and employee relations programs, and her corporate wellness program was designated as one of the top 25 in the country. Marty is currently past president of the National Speaker's Association-Kansas City Chapter.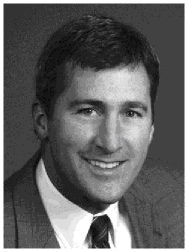 Jeffrey Moser - Vice President, Sg2
Jeff Moser has over 18 years of health care consulting experience with specific areas of expertise including care redesign, strategic planning, process improvement, operational effectiveness, training and development, organizational change, and the development of care systems. Jeff is a frequent presenter, educator and author on multiple topics, including policy and health care reform, accountability, ambulatory strategy, patient engagement, margin management, and leading practices in care redesign. Before joining Sg2, Jeff served as the vice president of assessments at Cardinal Health in Dublin, OH. Jeff received an MS in organizational psychology from Springfield College in Massachusetts.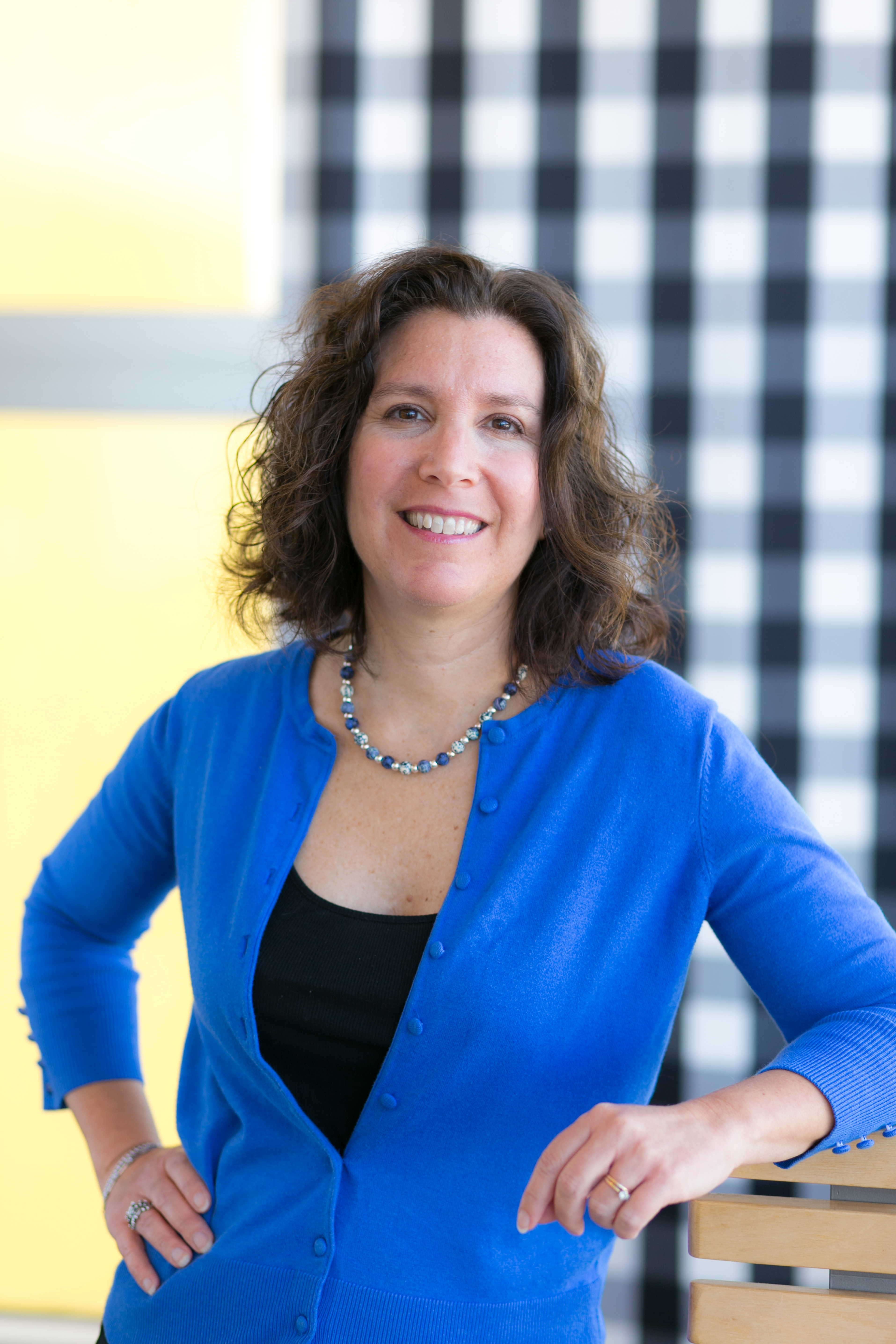 Mary Lunghi - Strategic Insights Manager, IKEA U.S.
Mary Lunghi has 27 years of experience in advertising, marketing, and strategic planning. Mary has been the Strategic Insights Manager for IKEA U.S. since 2009. In her role, she leads a team comprised of market research, data analytics and CRM. As a core member of the integrated marketing communications and marketing management teams, she provides key consumer and business insights that lay the foundation for strategic planning and contribute to driving the IKEA business.
As part of the integrated marketing planning process that Mary manages, she helps the organization leverage insights to create actionable marketing objectives and strategies, which have contributed to the company's significant year-on-year growth of sales, visitor and market share over the past 4 years.

Derrick Liburd - Regional Marketing Manager, IKEA U.S.
Derrick has been Regional Marketing Manager for the IKEA stores in America's Heartland since he joined the company in 2010. As a member of the Board for each store he is primarily responsible for guiding his stores in developing strategies to grow sales. To this end, he works closely with each store's leadership team during the strategic business planning and then works with the local marketing team to ensure that promotions are developed to meet the local strategic objectives. He is also responsible for evaluating and developing marketing talent to execute local marketing and public relations initiatives.
On a national level, Derrick is a member of the marketing leadership team for IKEA, and ensures that national programs are influenced by local market realities. He also serves as a business strategy coach to other functions within the IKEA headquarters.
One of the most pleasurable parts of Derrick's direct role as a Regional Marketing Manager is to open new stores for IKEA. Most recently, he led the plans for the opening of IKEA Centennial, near Denver, Colorado, and is currently preparing for the launch of IKEA Merriam, Kansas in the Fall of 2014.
As part of the integrated marketing planning process that Mary manages, she helps the organization leverage insights to create actionable marketing objectives and strategies, which have contributed to the company's significant year-on-year growth of sales, visitor and market share over the past 4 years.

Rebecca Schwartz - Creative and Temporary Staffing Recruiter, LandaJob
Rebecca Schwartz has worked as a creative and temporary staffing recruiter for LandaJob since 2011. For the previous six years, she working in advertising and communications. In Syracuse, NY, she was a college communications professor, then worked in project management at a small pharmaceutical agency before returning to KC and joining the local ad community.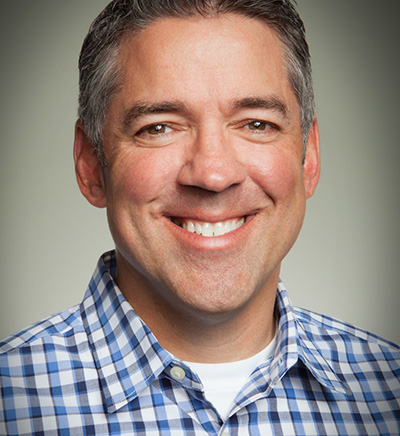 Phil Bressler - Partner, MBB
Phil provides long-range strategic vision for both MBB and our clients. If anyone should know what clients expect from an agency, it's Phil. He was the client while at Quaker State. It's his experience working with agencies that have made him so effective working for them. He understands the importance of hands-on strategic leadership and transparent collaboration. On the agency side, Phil spent more than 20 years working with larger shops on a variety of national brands, including McDonald's, Pepsi and Sonic.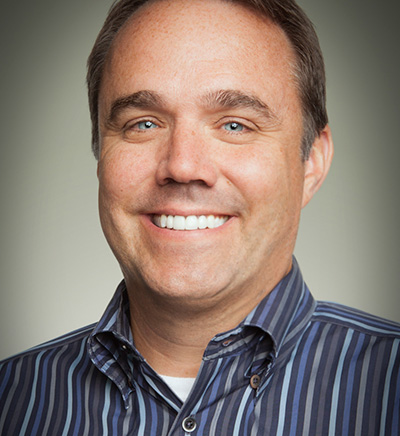 Jim Brown - Partner, MBB
Before partnering with Phil, Jim spent 15 years as sales manager for TV stations in Omaha, Phoenix, Wichita and Kansas City. It's this "other-side-of-the-desk" experience that gives him an insider's understanding of content and distribution models in today's splintered media world. Besides providing unique media perspectives, Jim also heads up the MBB Consumer Engagement Team, helping them find new ways to extend reach and budget. Jim's vast media experience has made him remarkably astute in sensing a good deal, something our clients seem to appreciate.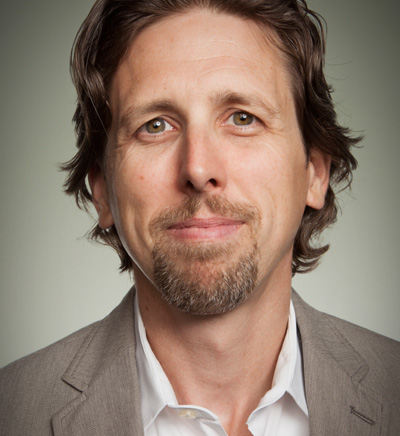 Richard Chera - President, Theory 4
Richard has spent the last 16 years leading clients through diverse range of projects from strategic planning and branding through integrated campaigns and enterprise-level website development. Richard has worked with a variety of B2B and B2C clients from the entertainment industry, sports marketing, and consumer electronics to software, manufacturing, and CPG. Applying the experiences he's gained across many industries to help his clients strategically develop initiatives to effectively communicate their brands to their customers, his focus now is helping healthcare marketers stretch their budgets to engage consumers and drive revenue for their hospital.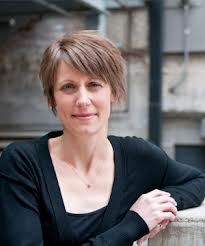 Mary Palu - Executive Vice President of Connections Strategy, Bailey Lauerman
Prior to joining Bailey Lauerman, Mary was Partner in Charge of Brand Navigation at Bozell, and worked as an Account Supervisor for Ketchum, an international public relations agency in San Francisco. She has provided marketing expertise to brands including Kikkoman International, Sutter Home Winery, Dreyer's/Edy's Grand Ice Cream, Häagen-Dazs, ADM, Alegent Health and Blue Cross and Blue Shield of Nebraska.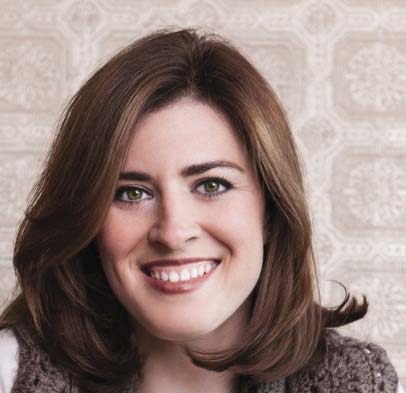 Alana Muller - President, Kauffman FastTrac
Alana Muller shares an overview of her concept, Coffee Lunch Coffee – an accessible, relevant, immediately actionable approach to professional networking for anybody interested in connections with others, getting involved in their community, seeking to advance their career or looking to build social relationships. It will help you formulate a strategic mindset around networking while creating a game plan to get out there and connect.
Alana Muller is a global provider of training to aspiring and existing entrepreneurs, giving them the tools, resources and networks to start and grow successful businesses. Alana was an executive with Sprint in a variety of general management roles ranging from marketing to corporate strategy to executive and leadership development, including having served as Director of Talent Management.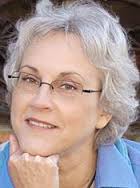 Kathryn Lorenzen - LandaJob Advertising & Marketing Talent
Kathryn Lorenzen has recruited, screened, and placed hundreds of people in jobs, coached hundreds more in their job searches, and made dozens of presentations on career development. She's spent the last fifteen years at LandaJob Advertising & Marketing Talent, and she also worked for almost twenty years in advertising agency account management, at Bernstein-Rein, Valentine Radford, and several other creative agencies in the Southeast and Midwest.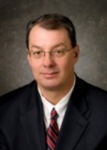 Ron Rowe - VP of Individual & Small Group Markets, Blue Cross Blue Shield
Ron Rowe, VP of Individual & Small Group Markets presented an overview on how BCBS of KC is working with the newly launched ACA's HC Exchanges.  Health insurance exchanges in every state will be going live on October 1st.  The Obama administration has recently rebranded the insurance exchanges as "marketplaces."  Ron's presentation will review the impact of postponing employer mandates on exchange enrollment, discuss how new MO/KS state Exchanges are working with Blue KC Exchange, discuss broker/navigator roles and review how online insurance exchange shopping really works. NOTE: ALL KC area healthcare students & professionals are invited to attend this informative event.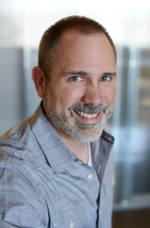 Ethan Whitehill - Chief Executive Officer, Two West
Ethan started his career as a writer and producer for one of the nation's leading hospitality advertising agencies, MMG Worldwide, and has worked with several Fortune 1,000 and Forbes 500 clients including American Century Investments, Ferrellgas, H&R Block, Hallmark, Holiday Inn, Sprint, Time Warner, and Underwriters Laboratories.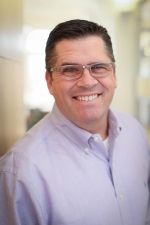 Tom Tholen - Chief Customer Engagement Officer, Two West
With 25+ years experience in advertising and marketing, Tom has held senior leadership positions at Hallmark, Sprint, and General Electric, and is a Six Sigma Green Belt.

Jean Rumbaugh
Jean is an experienced health care executive with over 25 years of leadership experience with both providers and payers. Jean discussed in-depth KS and MO Medicaid developments; marketing strategies to build membership / promote services and discuss differences in market approaches between KS Sunflower State and MO Home State plans.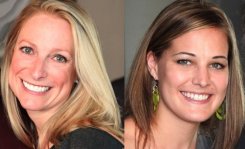 Deb Vaknin & Sarah Legg - Living Wellness Kansas City
Deb & Sarah share their story of developing, marketing and launching a health and wellness magazine on a shoestring budget in early 2012.  Our presenters will discuss in-depth magazine concept development, marketing strategy behind the concept, how it ties in with current health care marketing trends such as their pop-up wellness universities.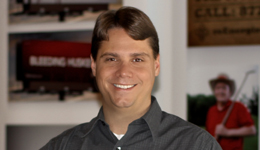 Scott Rowe - Partner in Charge of Digital Marketing
Scott Rowe discusses the mystery behind the technology of QR codes and show some examples of how marketers are currently using them to develop successful campaigns. We will also discuss methods to effectively track and report on your QR code campaigns.
Scott Rowe is a digital marketing specialist with 16 years of experience in communications and over 13 years of experience in web. He as worked with clients across the country, developing online strategies and marketing executions. His projects have won numerous awards such as the AAF Nebraska, 2012 Best in Show ADDY award for Westlake Hardware's Zombie Campaign. Most recently Scott and his team won a Best Interactive Services Website from the Web Marketing Associations International WebAwards for Bozell's QRinkle.com QR code service. Also, Scott was recently named one of the Midlands Business Journal's top 40 under 40, honoring the achievements of the areas most successful entrepreneurs, executives and business men and women under the age of 40.