Tim Phelps
President
Tim Phelps has led award-winning Marketing Communications teams – including digital marketing, marketing automation, integrated campaign design, and all varieties of final production. Tim is currently the marketing leader at NetStandard — a Kansas City Metro IT services firm which specializes in managed services, data center and software solutions for business. Previously, Tim was with a $750MM phone and communications company out of Atlanta, over twelve years in a variety of capacities within the Sales and Marketing organization.
Tim continues to work freelance in these same capacities with a range of clients throughout the country.
Tim joined the AMA in 2019 and became involved right away as President-Elect. Tim holds a degree of Special Distinction from the National Speech & Debate Association. Tim attended
Kansas State University in Salina as well as Washburn University in Topeka.
Alma Azuara
President-Elect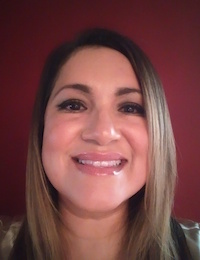 Alma works at Sprint as a Multicultural Marketing Manager. She's a proven business leader with a strong background in Marketing, Strategy and Finance. She has a Bachelor of Science in Business Administration (Finance) from Kansas State University.
Alma joined the AMA in 2011 and became involved right away as the Sponsorship Chair. When asked why she joined the AMA, Alma states, "I became a member to learn about current marketing trends and to meet other marketing professionals outside my industry. My experience in the AMA has been extremely valuable both personally and professionally."
Alma also currently serves on the Board of Directors for the Junior League of Kansas City and the Marketing Advisory Council for UMKC.
Heather Snyder
Immediate Past President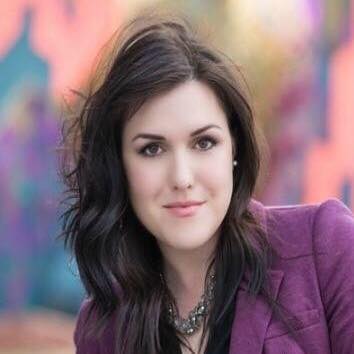 Heather Snyder is passionate about the field of marketing and helping companies achieve their growth goals.
As a new mother, Heather started her own business in which marketing was a vital piece. She then worked as a Trade Show Marketing Consultant with Skyline E3, and now as a Senior Marketing Advisor at RSM Marketing. Heather has a passion for learning, growing and connecting people to solutions that will grow their businesses.
Heather stepped into AMA KC in early 2018 as President-Elect. Her goal as President in the 2019-2020 term is to facilitate the continued education of marketing professionals in Kansas City by providing valuable programming that focuses on cutting edge marketing tactics. Heather is always up for coffee, if you'd like to get her take on the value of AMAKC- email her at hsnyder@rsmconnect.com.
Brian Buckler, Ph.D.
Secretary and Vice President Collegiate Relations

Brian's inolvement with the AMA is extensive, having served two terms as President, a variety of Director and VP roles, and ongoing mentoring/training of new Board members. He enjoys helping AMAKC fulfill its mission of education by engaging marketing/business students and educators with the professional community.
Brian is a Professor of Marketing as well as Director of Undergraduate Business Development at Avila University.He teaches both in the undergraduate and MBA programs and advises all Marketing majors. His research/teaching areas are Marketing Research, Marketing Strategy, and Consumer Behavior.
Mary K. Florence
Vice President, Treasurer

Mary, a respected expert in Human Factors and User Experience Design, is currently marketing and UX consultant for Daystar West focusing on total strategic implementation of web applications. She has corporate experience with AT&T and IBM and most recently provided the marketing communications for iStructural, one of the first structural engineering software applications in "the cloud".
A lifelong learner, Mary has an MBA from the University Wisconsin at Madison, a Master's Certification in Project Management and an MS in Human Factors and Applied Psychology from the Steven's Institute of Technology, NJ, a BSBA in Marketing from the University of Missouri at Columbia, and has completed the FastTrac NewVenture from Kauffman Foundation. Of course, she stays current with all the latest in marketing and social media knowledge by attending AMA programs.
Mary is an active member of AMA and has served the Kansas City AMA chapter in numerous positions. During her term as President, AMAKC received the national award for Special Programs. Volunteer activities include: Park Hill School District Technology Committee and People-To-People International Officer sponsor. In addition to professional interest in utilizing new media in marketing and education, other interests include investing, traveling, and sailing.
Jeff Randolph
Vice President Programming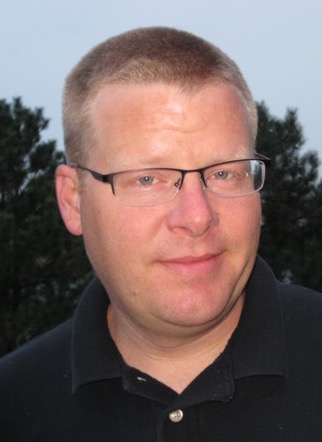 Jeff is the VP of Client Services at EAG Advertising and Marketing, where he serves as his clients' chief marketing council. He has held strategic marketing positions in both large and small advertising agencies, with clients ranging from restaurants and entrepreneurial ventures to multi-national telecom and regional banks. His most recent positions saw him take the helm of global marketing efforts as the Chief Marketing Officer for professional association ARMA International, and national brand marketing as the CMO for Camp Fire. Working with these nonprofit organizations let him showcase his talent for doing outstanding work and award-winning campaigns with limited resources. He earned his marketing-focused MBA at Avila University in Kansas City and continues to teach marketing at the graduate level as an adjunct professor.
Barb Carr
Vice President Marketing Communications

Barb currently works at Hallmark as an Associate Program Leader, where she oversees various product lines with national chain drug customers.
Barb was a member of AMAKC when she began her post-college career while working in telecommunications. After taking a year to earn her MBA in Durham, England, she returned to Kansas City and spent two years working for a healthcare company. Upon her move to Hallmark, she's gained further product and marketing experience as an Associate Program Manager in the greetings division and an Associate Program Leader in the Gold Crown and Chain Drug customer teams.
Since rejoining the AMA in 2012, Barb has served on the board overseeing Marketing Communications.
Barb has a B.S. Business Administration with a Marketing concentration from the University of Kansas and an MBA from Durham Business School.
Scott Schaper
Vice President Interactive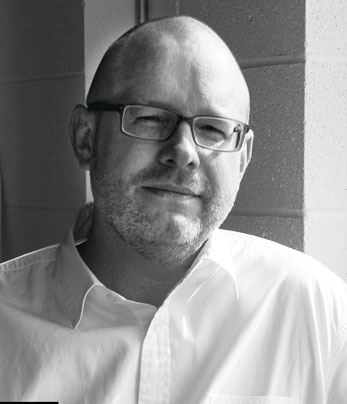 Scott Schaper is the owner and founder of The Unravel Corporation, a digital marketing agency focused on Content Strategy. Unravel was founded in 2008 and has quietly become a Kansas City leader in small business digital marketing. With clientele all over the Midwestern US, Unravel helps businesses align their technological footprint with their brand.
Scott Schaper has been involved with the American Marketing Association for just nearly 4 years and Unravel is a proud sponsor of AMAKC
Scott holds undergraduate degrees in Business Administration and Psychology from the University of Kansas and enjoys cycling, hiking, cooking and taking in live music.
Vince Vandehaar
Healthcare SIG Co-Lead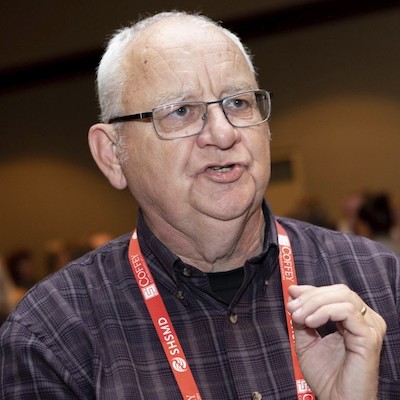 Vince started his boutique consulting firm (VVV Consultants LLC) on 1/1/2009, after working for Saint Luke's Health System of Kansas City for 16 years; Blue Cross Blue Shield of KC for 2 years and Tillinghast Tower's Perrin Actuarial Consulting for 2 ½ years. (Note: Vince was recruited to Kansas City in 1988 after working for Lutheran Mutual Life HQ in Waverly IA for 10 years.) While with Saint Luke's Hospital of Kansas City -Malcolm Baldrige National Quality Award in March of 2003, Vince was Baldrige co-leader for Category 2 - Planning and Category 3 -Voice of Customer.
Over the last 11+ years of consulting, VVV Consultants LLC has focused on Research, Strategy and Development service offerings. Specifically, Vince facilitates strategic planning, creates proven business / marketing plan tactics & measures, facilitates / creates IRS-aligned Community Health Needs Assessments, conducts both qualitative & quantitative development research and coach's new CEOs to grow community relations and develop leadership skills.
Vince teaches undergraduate (BA), MBA and MHA marketing & health care classes 20% of his time (since 1988) at Avila and/or Webster University and consults the remainder. Vince is a Malcolm Baldrige coach, a professional moderator and actively involved in the National Society for Healthcare Strategy & Market Development (SHSMD), KAHCC, MAHPRM, Kansas City Employee Benefit Professional Association, American College of Healthcare Executives, the American Marketing Association KC Chapter (SIG Healthcare Co-chair) and is an SG2 advocate.
Vince is a farm kid from Bondurant, Iowa, married and resides in Olathe, Kansas. Vince graduated from Central College Pella, Iowa in 1978 with a BA in Business Management and has his MBA (1988) from the University of Northern Iowa. With his free time, Vince enjoys Chiefs Football, Royals Baseball, Saturday morning pick-up basketball at age 65+, walking and bogie golf.
Sidra Connell
Director of Membership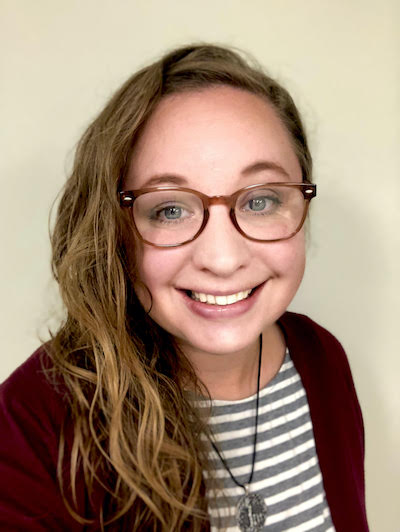 Sidra Connell is the Marketing Director for two franchise restaurant brands that span the Midwest, Jason's Deli and Chicken Express. In this role, she is responsible for establishing and implementing strategic plans to improve branding and increase market demand.
Sidra holds undergraduate degrees in Marketing and Business Administration. In her spare time, she enjoys helping entrepreneurs develop marketing plans and incorporate marketing strategy into their businesses. When Sidra's not thinking about marketing, she spends her time reading, cooking, and with family.
Cynthia Edmunds
Executive Director

Cynthia is the first point of contact for those interested in or new to the Kansas City chapter of the AMA. She manages the office and its multitude of duties and is our interface with the National AMA.
American Marketing Association – Kansas City Chapter
P.O. Box 23768, Shawnee Mission,
KS 66283-0768
E-Contact: staff@amakc.com Phone:(913) 730-0173