Engaging Influencers on Behalf of your Brand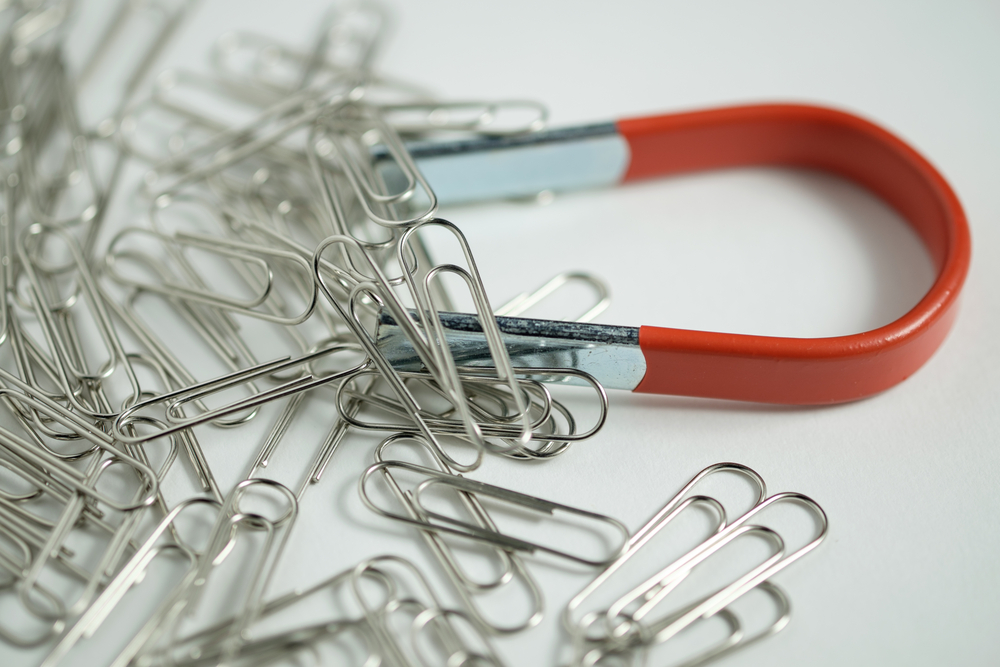 Identify Influencers for Deeper Brand Engagement
As brands attempt to break through in social – an evolving space where platforms are changing by the minute – influencers are key. In this session, Liz Hawks, Senior Vice President and Partner, will talk about Fleishman-Hillard's approach to influencer engagement on behalf of a brand.
We will also talk about engaging influencers for the objective of awareness vs. the objective of increasing traffic and sales.
Key Take-Aways
How do we identify influencers?
How do we manage content?
What are the various activations and channels we can deploy?
Who Should Attend?
This session is for marketing professionals aiming to get a better grasp on how to leverage influence to positively impact their brands and the brands of their clients.
This event is open to members and non members of AMA. For those purchasing tickets with the membership discount, membership will be checked at the door. 
Limited Student Scholarships are available. Click here if you're interested.
Liz Hawks
Senior Vice President and Partner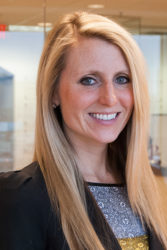 A mother of three, Liz Hawks is the founding chair of FleishmanHillard's award-winning global practice group specializing in marketing to moms, the $2 trillion consumer segment responsible for 85% of all household purchase decisions. In this role, she counsels clients to strategically dialogue with moms in ways that translate to better acquisition and retention of the lucrative "mom market." She also holds a leadership role in FH's global social influencer marketing group.
Liz speaks frequently at national industry events and has been interviewed by PRWeek, Mashable and eMarketer on the subject of marketing to moms. She blogs for ModernMom.com, Brooke Burke's online magazine for the woman behind the mom. In her 14 years at FleishmanHillard, Liz has worked with clients across sectors, including Hallmark, Dearfoams, Children's Mercy Hospital, Sleep Number, Monsanto, Boy Scouts of America, YouTube Kids, Similac, Crocs and Helzberg Diamonds.
Amy Merchant
Product and Marketing Manager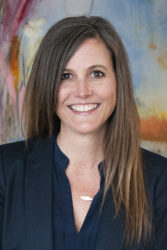 For over 20 years, Amy Merchant has been a leader in traditional brand marketing, product development and consumer activation and engagement. She is passionate about creating emotional connections between consumers and the brands, products and stores they love. Amy joined Hallmark in 2000 and has been a continuous innovator, delivering multi-media marketing campaigns and contemporary products built on consumer insights, data and creativity. Her ongoing work at Hallmark has engaged consumers across all marketing levers, along their ever-changing path to purchase, delivering customized experiences and positive results.  Amy graduated from California Polytechnic State University, San Luis Obispo and currently lives in Kansas with her husband and two kids.

FleishmanHillard saw the need, recognized the demand and began working to re-imagine and re-invent themselves as the most complete communications agency in the world, capable of reaching any audience, with any message, through any channel. That evolution is about more than just service delivery: It's about what them drives do it. All things at FleishmanHillard intersect at one word: True. It's their reality, as well as their aspiration. True speaks to the commitment to their highest values. True reflects the trust clients have long-placed in them. At the end of the day, if you ask what drives FleishmanHillard, the answer is clear:
…belief in the power of true.