Joel Goldberg: Gain Exciting Perspectives as You Prepare Your Marketing Strategies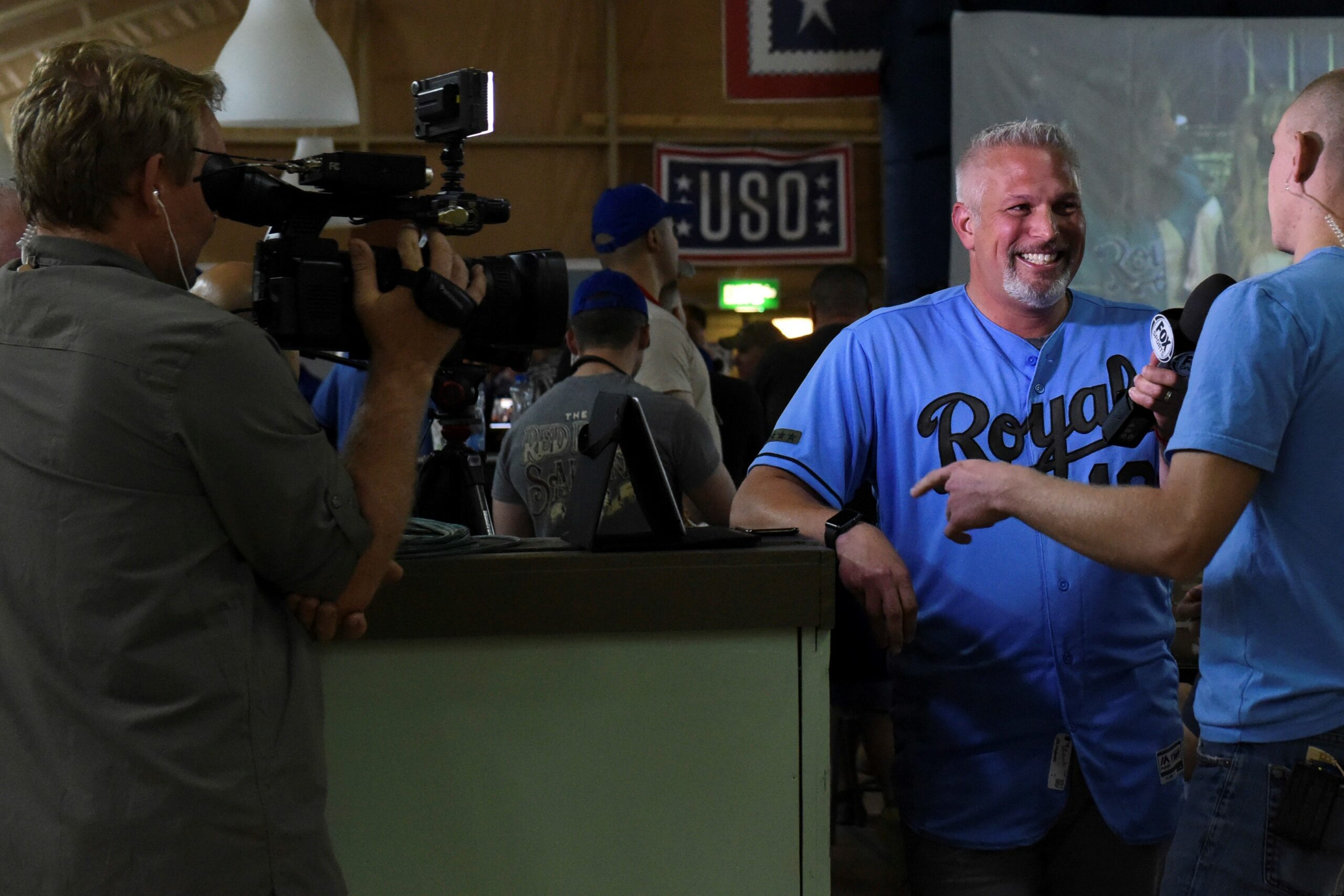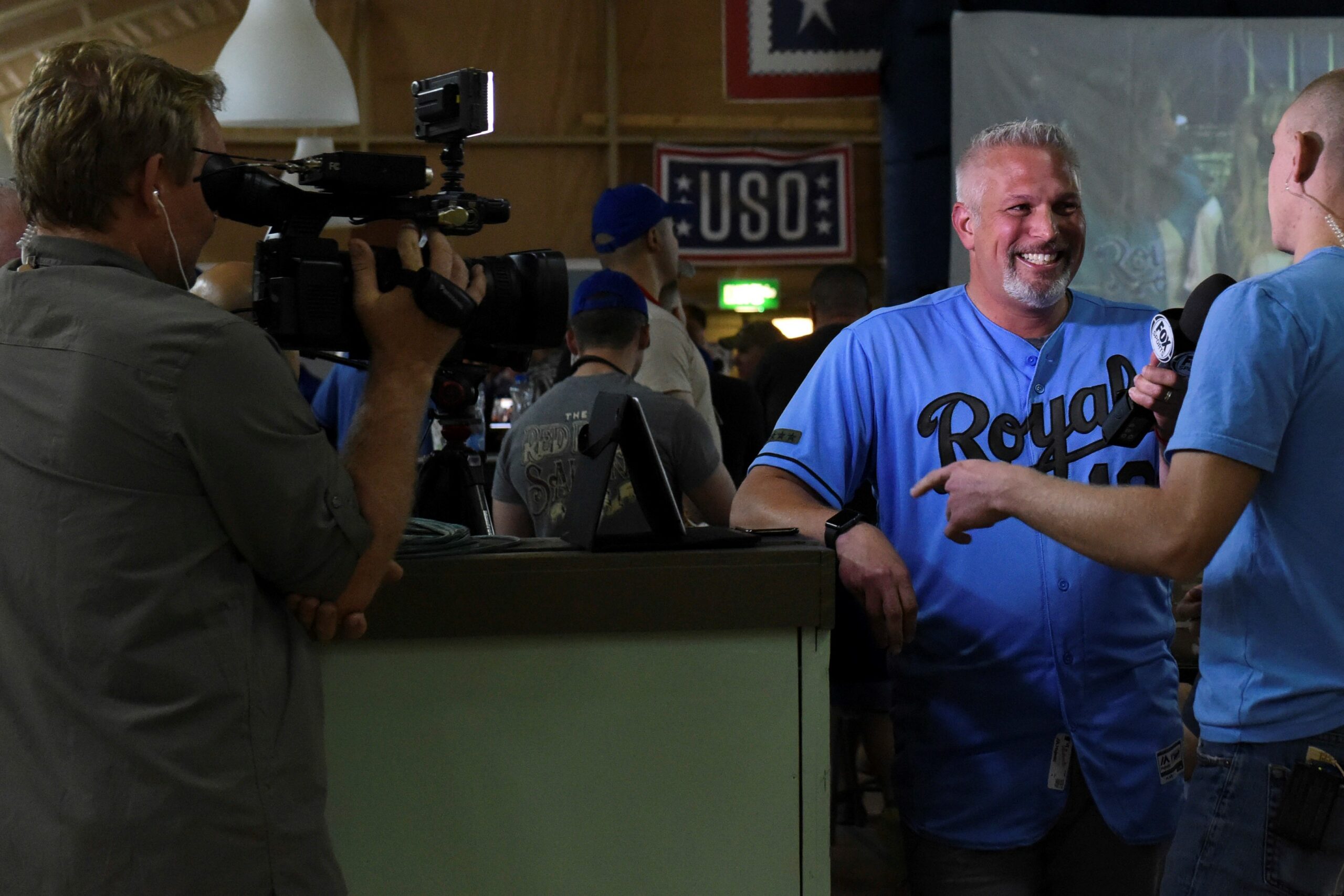 New Insights with Joel Goldberg
Join your colleagues at the AMAKC on November 16th for an exciting speaker. Sports broadcaster and professional speaker, Joel Goldberg is taking time out of his busy schedule to share with us his insights on how to leverage key knowledge used in the world of baseball to everyday business tactics, like marketing.
Joel brings perspective and lessons learned from over 25 years in sports broadcasting. His extensive and unique career has given him access to some of the world's most successful sports organizations and leaders, enabling audiences like ours the opportunity to learn from his insights. From finding a purpose to reading the room to the power of positivity, Joel excites audiences, empowering them to take a new perspective back to their own environments to infuse new excitement into current strategies that can lead to promising outcomes.
U.S. Air Force photo by Tech. Sgt. Caleb Pierce, Public domain, via Wikimedia Commons.
Event Details
Date: November 16, 2021
Time: Noon to 1:30pm

Grand Street Café Plaza
4740 Grand Ave
Kansas City, MO 64112 [MAP]
This event is open to members and non members of AMA. For those purchasing tickets with the membership discount, membership will be checked at the door. 
Limited Student Scholarships are available. Click here if you're interested.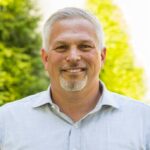 Joel Goldberg
A native of suburban Philadelphia and Chicago, Joel Goldberg has been a member of the Kansas City Royals television broadcast since 2008, serving as the host of every pregame and postgame show on FOX Sports Kansas City and Bally Sports KC.
The University of Wisconsin graduate won a 2001 Mid- America Emmy for sports reporting and has covered multiple championship teams in Major League Baseball and the National Football League. Joel built a 25-year career developing and maintaining strong relationships with professional athletes, coaches, and team management and he now shares those stories and strategies with companies and associations live on stage and these days virtually. He's hosted a weekly podcast called Rounding The Bases since 2017. His first book, Small Ball Big Results was published in December 2020.
Website: https://joelgoldbergmedia.com/ 
LinkedIn: https://www.linkedin.com/in/joelgoldbergkc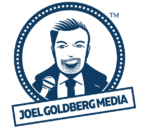 Joel Goldberg Media
Keynote Speaker – Speak to groups of all sizes, sharing more than 25 years from sports broadcasting with the corporate world and beyond with real and relevant stories that apply to anyone from the board room to the break room. Regular access to athletes and coaches plus leaders and influencers in the business world provides a unique perspective applicable to all types of professions and to anyone wanting to bring people together for a common goal in building stronger culture, teams and trust.
Podcast Host – Host of the Podcast "Rounding The Bases with Joel Goldberg," interviewing leaders and influencers in the business world about their home runs, swings and misses and Small Ball.
Author – "Small Ball Big Results" is about the little things that add up to the big wins in baseball, business and life. Leaders and team players alike will draw vital lessons from stories that transport you from the baseball field to the board room, revealing what it takes to build an unbeatable culture. Joel shares tales of perseverance, patience, grit and gratitude from soldiers, executives, entrepreneurs, baseball players and many more incredible people.